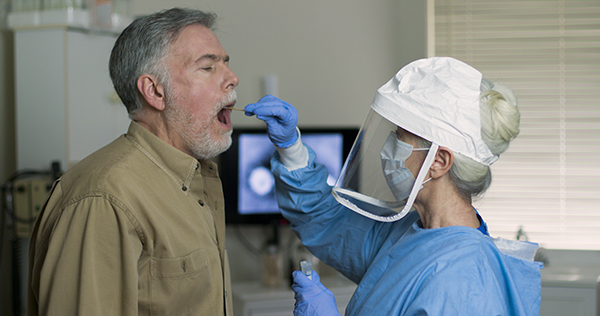 Mid-July is here and the U.S. continues to struggle against a resurgence of the COVID-19 pandemic. It's important for everyone to take all the actions they can to help protect themselves, their families, and their fellow employees as we all continue to work towards a resolution of this extraordinary circumstance. It was a moderately active week on the regulatory front; several actions took place. Here's the latest news:
COVID-19 Specific Actions:
Transport Canada
The ministry issued a temporary certificate (TU-0764) to provide health care professionals temporary regulatory relief from the marking, packaging, training and reporting requirements. The temporary certificate allows samples to be transported in non-P650 packaging. However, when the samples are transported by aircraft, the air carrier must have TDG training, and the samples must be packed in P650 packaging that can successfully pass the internal pressure test in accordance with section 7.5 of the CGSB-43.125 standard. See full details here.
ICAO
The organization has established a landing page to access what it is calling "iPACKS," guidance document packages designed to assist industry stakeholders navigate the current set of difficulties surrounding the pandemic and its impact to the aviation industry.  While not specifically DG related, the page has some interesting and useful information for the industry. Here's a link to the page.
Non-COVID actions:
Transport Canada
The ministry released a set of consultation documents that reflect current activity surrounding the pending implementation of international harmonization changes with both the UN Model Regulations as well as the US 49 CFR HMR's.  Much like the proposed rule system in the US, this allows for stakeholder feedback on the pending change proposals. See them here:
Consultation Document – IHU (2020)
Consultation Document – Part 12
EPA
EPA is correcting existing regulatory language for the Toxics Release Inventory (TRI) Program. EPA is making corrections that update identifiers, formulas, and names for certain TRI-listed chemicals and updating the text that identifies which chemicals the 0.1 percent de minimis concentration applies to in order to remedy a cross-reference to a no-longer accurate Occupational Safety and Health Administration (OSHA) regulatory citation. These corrections maintain previous regulatory actions and do not alter existing reporting requirements or impact compliance burdens or costs. This final rule is effective on July 14, 2020. See the action here.
OSHA
The agency amended its existing general industry standard for occupational exposure to beryllium and beryllium compounds to clarify certain provisions and simplify or improve compliance. The revisions in this final rule are designed to maintain or enhance worker protections overall by ensuring that the rule is well understood and compliance is more straightforward. This final rule becomes effective on September 14, 2020.  Here's your link.
Labelmaster is a full-service provider of products, shipping and training software, and professional consulting services to assist the DG and HS&E professional to comply with national and international regulations. See our full line of solutions at www.labelmaster.com