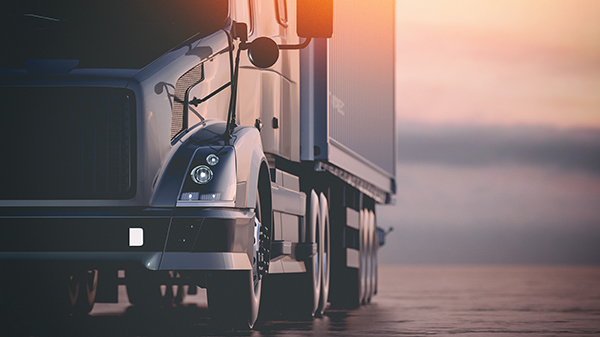 The end of August brings us to the transition to the autumn and in particular the coming Labor Day holiday. With this year's pandemic still weighing so heavily on our nation, let's all remember to enjoy that holiday in accordance with the recommendations of our health experts. Employees may be planning their weekends too, and can be less attentive to normal safe work practices this coming week. As HSE experts, let's be sure we help them pay attention to the regular guidelines that keep our workplaces running smoothly and safely. Here's the week's news:
Semi-annual Regulatory Agendas
It's that time again; federal agencies are beginning to publish their semi-annual regulatory agendas that state their plans for action in the coming months. See the links below for each respective agency's release:
Chemical Safety Board
The Board will hold a virtual meeting on September 2nd to discuss open issues. Click here for information to participate via teleconference.
EPA
The agency published two ICR dealings with matters under the TSCA or Toxic Substances Control Act. The first deals with the reintroduction into use of inactive list substances; the second outlines reporting for certain uses of nanoscale materials. See the ICR's here:
FMCSA
The agency published an ICR dealing with its Unified Registration Plan. The plan provides structure to the agency's issuance of DOT numbers for carriers and other issues. See the ICR here.
Amazon SP for Limited Quantity Mark size reduction
Amazon has been granted a special permit (SP21015) that authorizes the use of a 25mm x 25mm limited quantity mark printed directly on the tracking label of the package to which it is affixed when shipping US domestic ground packages. The SP does have party status allowing for the reoffering of packages so marked. It will be interesting to see if this SP finds its way into the text of the regulations at some point. See the SP here.
Advance Notice/Labelmaster's Early 49 CFR
At the beginning of October, Labelmaster will be finalizing the text of its popular Early 49 CFR regulations book. The "Early 49" is an exact copy of the government text, but is published long before the government files become available. Labelmaster's regulatory team tracks changes through the year and incorporates new text into the book so it stays accurate. The "Early" is typically available by around Thanksgiving, allowing users to have a fresh set of the crucial transport regulations months ahead of the government release. Here's an advance look at just some of the changes that this year's version will feature:
• Articles Containing Dangerous Goods: PHMSA added a classification system for articles containing hazardous materials that do not already have a proper shipping name.
• Lithium Battery Test Summary: PHMSA added requirements regarding lithium battery test summaries. The test summary includes a standardized set of elements that provide traceability and accountability, thereby ensuring that lithium cell and battery designs offered for transport contain specific information on the required UN tests. The test summary must be made available to subsequent distributors.
• Baggage Equipped with Lithium Batteries: PHMSA amended the aircraft passenger provisions for carriage of baggage equipped with lithium batteries intended to power features such as location tracking, battery charging, digital weighing, or motors (sometimes referred to as ''smart luggage''). Specifically, baggage equipped with a lithium battery or batteries will be required to be carried in the cabin of the aircraft unless the battery or batteries are removed.
Segregation of Lithium Batteries from Specific Hazardous Materials: PHMSA added requirements to segregate lithium cells and batteries from certain other hazardous materials, notably flammable liquids, when offered for transport or transported on aircraft.
Alternative Criteria for Classification of Corrosive Materials: PHMSA is including non-testing alternatives for classifying corrosive mixtures using existing data on its chemical properties. The alternatives added in the final rule afford offerors the ability to make a classification and packing group assignment without the need to conduct physical tests.
Provisions for Polymerizing Substances: PHMSA is extending the sunset dates for provisions concerning the transportation of polymerizing substances from January 2, 2019 to January 2, 2023.
PHMSA, in coordination with the Federal Railroad Administration (FRA), is amending the Hazardous Materials Regulations (HMR) to allow for the bulk transport of ''Methane, refrigerated liquid,'' commonly known as liquefied natural gas (LNG), in rail tank cars.
A final rule was published setting forth a comprehensive revision and update of the Department's regulations on rulemaking procedures
If you are interested in your own copy of this helpful early version, it will be available for pre-order soon. Be sure and check our website under the Early 49 CFR page to see when you can reserve your own copy! Here's a link to that page (again, please note that the new book for 2021 is not featured there yet, but this page is where it will appear when it is available).
Labelmaster is a full-service provider of products, shipping and training software, and professional consulting services to assist the DG and HS&E professional to comply with national and international regulations. See our full line of solutions at www.labelmaster.com