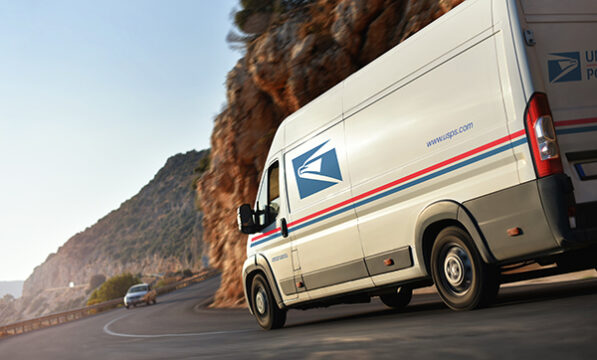 The beginning of the first week in May finds the nation collectively grateful to say goodbye to a COVID-19 dominated April that must certainly rank as one of the worst and certainly tragic such months in living memory. As May begins, various locations around the nation are starting to grapple with how to begin to pick up the pieces, even as the pandemic continues albeit at what appears to be, for now, a thankfully somewhat lesser apparent rate of growth. Regulatory activity continues to be primarily focused around response to the virus, with several relevant actions taking place. The Post Office (USPS) has published a very significant revision to its rules regarding shipping COVID-19 samples, as only one example. There were also other and more routine items, and we'll cover those too. Here's the latest:
COVID-19 Specific News
U.S. Post Office (USPS)
In an important revision, the Postal Service is revising its Hazardous, Restricted and Perishable Mail regulations by replacing Publication 52, Hazardous, Restricted, and Perishable Mail, Appendix C, Packaging Instructions 6C to support the rapid deployment of coronavirus (COVID–19) diagnostic tests using the mail during this public health emergency.
In addition to updated packaging instructions, all shippers of COVID–19 related Infectious Substances Category B UN3373 must obtain authorization from the Postal Service prior to mailing. This rule is effective as of April 27, 2020 and until the federal public health emergency declared on March 13, 2020 is terminated. Here are some relevant highlights of this important revision:
The current packaging requirements incorporated by reference in Publication 52 Appendix C, Packaging Instruction 6C are replaced with new required shipper authorization and updated packaging requirements added as Section 113.3.
The specific requirements of Section 113.3 to be used in place of Appendix C, Packaging Instruction 6C to Publication 52, Hazardous, Restricted, and Perishable Mail are published in Postal Bulletin 22544.
The new requirements in Section 113.3 are summarized below for your convenience:
113.3 Mailing Standards for COVID–19 related Category B Infectious Substances
(a) Required Shipper Authorization.
All shippers of COVID–19 related Infectious Substances Category B must obtain an authorization from the Postal Service prior to mailing.
Under this section, only tests developed and being performed by laboratories certified under the Clinical Laboratory Improvement Amendments (CLIA) or equivalent clinical oversight regulations, and commercial tests and home collection kits authorized by either the FDA or an Institutional Review Board will be considered for mailing.
(b) Required Packaging. The materials must be triple-packaged, meeting the packaging requirements in 49 CFR 173.199. Such materials must be properly packaged to withstand shocks, pressure changes, and other conditions related to ordinary handling in transit, and surrounded by absorbent material sufficient to protect the primary receptacle and to absorb the total amount of liquid should the primary receptacle leak or break. The outer packaging must be of adequate size to accommodate all required shipping information. The size of the mark on each side must not be less than 50 mm (1.97 inches) in length, the width of the border lines at least 2 mm, and letter and numbers must be at least 6 mm (0.24 inches) high. (Note: the Post Office does not state here explicitly what mark they refer to, but based on the usage and parameters indicated above, it almost certainly can only be the UN3373 marking diamond)
(c) Package Drop Test. The completed triple packaging must be capable of successfully passing the drop test in 49 CFR 178.609(d) at a drop height of at least 1.2 meters (3.9 feet).
(d) Instructions. Shippers must provide clear instructions to users regarding the procedures to be followed for preparing the samples and packaging used to transport an Infectious Substance Category B.
(e) Optional Outer Packaging. A polybag covering may be acceptable as the outer packaging, providing that the interior triple packaging is complete, the selvage edge of the wrapping is less than 2 inches, all required markings and address information are applied both on the interior rigid box and the additional outer polybag wrapping.
(f) Use of a Refrigerant (If Applicable):
Only cold packs or dry ice may be used as a refrigerant and must be placed outside of the secondary packaging. Interior supports must be provided to secure the secondary packaging in the original position. If a cold pack is used, the packaging must be leak-proof. If dry ice is used, the outside packaging must permit the release of carbon dioxide gas and otherwise meet the provisions in 49 CFR 173.217. Sufficient absorbent material must be provided to absorb all liquid, including melted ice.
When dry ice is used, the package must include the markings ''Carbon dioxide, solid'' or ''Dry ice'' and an indication that the material being refrigerated is used for diagnostic or treatment purposes (e.g., frozen medical specimens). Marking requirements in USPS Packaging Instruction 9A are not applicable.
(g) Other Allowance. Only small quantities of Class 3, Class 8, Class 9, or other materials in Packing Groups II and III may be used to stabilize or prevent degradation of the sample, provided the quantity of such materials does not exceed 30 mL (1 ounce) or 30 g (1 ounce) in each inner packaging.
Shippers using the USPS for this service should definitely review the complete revision publication announcement. Find it here.
FAA
The agency has published SAFO20009. A SAFO is a Safety Alert For Operators. This new SAFO cancels and replaces SAFO 20003 and provides updated interim occupational health and safety guidance by the Centers for Disease Control and Prevention (CDC) and the Federal Aviation Administration (FAA) for air carriers and crewmembers regarding Coronavirus Disease 2019 (COVID-19). The CDC and FAA are providing this additional occupational health and safety guidance for air carriers and their crews to reduce crewmembers' risk of exposure to COVID-19 and decrease the risk of transmission of COVID-19 on board aircraft and through air travel. See the new SAFO right here.
The agency also published a modification to certain provisions for training and other qualifications for operators under the 14 CFR. The modifications provide relief similar to those granted to the dangerous goods community in terms of training and certifications account the burden imposed by the social distancing requirements in place during the pandemic. See the full list of revisions here.
ICAO
The world's UN based aviation organization announced the availability of a free-of-charge webinar series that will detail response and operational practice requirements related to the COVID-19 outbreak. One should note that many of these issues may not necessarily be specifically related to dangerous goods. See how to participate here.
IATA
The industry leading aviation group reported on a looming air cargo capacity crunch as airlines radically reduce schedules in response to the massive drop in passenger loadings. IATA says capacity in March 2020 fell by over 22% in comparison to the same period in 2019. In response some airlines are beginning the use of passenger aircraft to fly cargo-only schedules to make up some of the shortfall and generate revenue. See reporting on the issue here.
Other News
PHMSA
The agency announced that its Office of Hazardous Materials Safety will host three public meetings during 2020 in advance of certain international meetings related to dangerous goods:
The first meeting will be held in preparation of the 57th session of the United Nations Sub-Committee of Experts on the Transport of Dangerous Goods (UNSCOE TDG), held June 29 to July 8, 2020, in Geneva, Switzerland.
The second meeting will be held in preparation of the International Civil Aviation Organization's (ICAO) Dangerous Goods Panel (DGP) Working Group 20 (WG/20) meeting held September 21–25, 2020, in Montreal, Canada.
The third meeting will be held in preparation of the 58th session of the UNSCOE TDG held November 30 to December 8, 2020, in Geneva, Switzerland.
For each of these meetings, PHMSA will solicit public input on U.S. government positions regarding proposals submitted by member countries in advance of each meeting. Each public meeting will take place approximately two weeks preceding the international meeting. Specific information for each meeting will be posted when available on the agency website under ''Upcoming Events." Of course, the situation surrounding the ongoing viral pandemic may lead to changes to when, where, and how these meetings may be held. See the full meeting announcement and related schedules here.
FMCSA
In a new NPRM, the agency proposes to prohibit State Driver's Licensing Agencies (SDLAs) from issuing, renewing, upgrading, or transferring a commercial driver's license (CDL), or commercial learner's permit (CLP), for individuals prohibited under current regulations from driving a commercial motor vehicle (CMV) due to controlled substance (drug) and alcohol program violations. The CMV driving ban is intended to keep these drivers off the road until they comply with return-to-duty (RTD) requirements. The agency also seeks comment on alternate proposals establishing additional ways that SDLAs would use information, obtained through the Drug and Alcohol Clearinghouse (Clearinghouse), to increase compliance with the CMV driving prohibition. Further, the Agency proposes to revise how reports of actual knowledge violations, based on a citation for Driving Under the Influence (DUI) in a CMV, would be maintained in the Clearinghouse. The agency states that the proposed changes would improve highway safety by increasing compliance with existing drug and alcohol program requirements. Comments on the proposal are due no later than June 29th, 2020. See the proposed rule here.
The agency also requests comment on the renewal of an ICR related to accident reporting for CMV operators. The agency requires that motor carriers maintain a record of accidents involving their commercial motor vehicles (CMVs). Motor carriers are not required to report this data to FMCSA, but must produce it upon inquiry by authorized Federal, State or local officials. The agency must receive your comments on or before June 29, 2020. See the renewal here.
OSHA/DOL
The department issued an ICR related to the Formaldehyde Standard. The Standard requires employers to monitor worker exposure and provide notification to workers of their exposure. Employers are required to make available medical surveillance to workers. See it here.
A second ICR related to reporting surrounding aerial lifts, which are a common piece of equipment used in industry. See this ICR here.
Yet a third ICR focuses on standards regarding truck, locomotive, and crawler (self-propelled) cranes. Such cranes require significant maintenance and inspections in accordance with safety standards across a variety of jurisdictional agencies. See this ICR here.
U.S. Coast Guard
The service issued an ICR requiring chemical manufacturers to submit relevant data to the Coast Guard. It then evaluates the information for hazardous properties of the chemical to be shipped via tank vessel. A determination is made as to the kind and degree of precaution which must be taken to protect the carrying vessel and its contents. See the ICR here.
In a second and related ICR, the Coast Guard is renewing its collection of data on bulk solids, with the same goal as above. See this ICR here.
EPA
The agency published the 37th revision of the Federal Hazardous Waste Compliance Docket. The docket lists the federal facilities that handle hazardous waste and allows for public awareness of those materials and activities for planning purposes. See the revision here.
Labelmaster is a full-service provider of products, shipping and training software, and professional consulting services to assist the DG and HS&E professional to comply with national and international regulations. See our full line of solutions at www.labelmaster.com