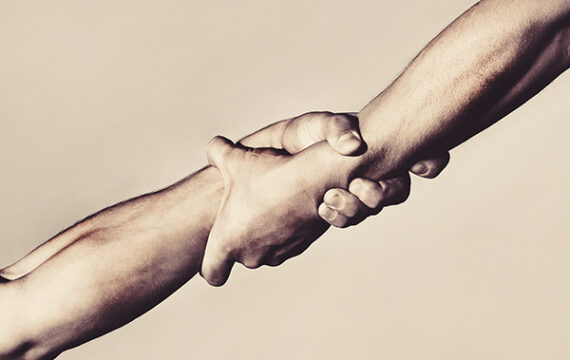 Wouldn't it be great if, the next time you had a question about Dangerous Goods transport—any question at all—you could just pick up the phone and ask an expert?
You can. And it's free. Just call the Labelmaster Regulatory Hotline.
Call 1.800.621.5808—8 a.m. to 5 p.m., Central time, Monday through Friday—and ask to speak to a member of the Regs Team. (We've actually been known to answer the phone as late as 6:30 p.m.) For easier questions you'll likely get an immediate answer; if it requires a little research we'll get back to you as quickly as possible.
You can also email us your questions for a written response.
No question too simple or too complicated
Because we make DG compliance and safety our highest priority, there is literally no question too simple or too complicated for our experts to answer; however, there are limitations. Questions that are too time consuming, or that have liability limitations associated with them are more appropriate for Labelmaster's Dangerous Goods Consultants.  All of our regulatory experts draw on more than 180 years of combined regulatory experience to help you stay compliant, no matter how easy or challenging your question might be.
Maybe you don't ship hazmat very often, and you have a question that seems too basic for expert consultation. Maybe you're afraid our experts will laugh at you. (They won't.) Maybe you're afraid you're just wasting their time. (You aren't.) Maybe you're concerned one question will just lead to another. (It might, and we're okay with that.)
On the other hand, you might be a longtime DG pro yourself, and you're finding it frustrating that you can't find the answer on your own. No worries—we get it! With multiple 1000-page regulatory manuals updated every year, there are always strange new wrinkles and contradictions to sort out. We're happy to work through them with you!
What kinds of subjects do we address?
What kinds of questions do we get at the hotline? Typical subjects run from the very basic (including "is this hazmat?") to the more advanced, and we hear plenty of questions about packaging, training and—-of course—lithium batteries.
Here are a few actual questions we've fielded recently:
How often do we need to have recurrent training if we ship by air and ground in the U.S., and only internationally by air?
What kind of training do I need to ship a 150 Wh lithium ion battery from the U.S. to Germany by air?
Where can I find the UN number and proper shipping name for a chemical I need to ship?
Can I put whatever I want in a UN4GV box as long as I don't exceed the maximum weight rating?
Why can't I find a Class 3 Combustible Liquid hazard class label to buy?
Is it legal to put two UN numbers on the same lithium battery mark?
In the near future, we'll start running a regular feature in this space showcasing some of the more relevant and interesting questions we get, along with the answers from our experts.
Keep an eye out for this new feature. Meanwhile, feel free to send your questions our way. Our experts are ready to help you keep your shipments compliant and safe, and there is no question that's more important than yours.
1.800.621.5808
Make sure your shipments are safe and in complete compliance with a full line of solutions from Labelmaster—a full-service provider of goods and services for hazardous materials and Dangerous Goods professionals, shippers, transport operators and EH&S providers.