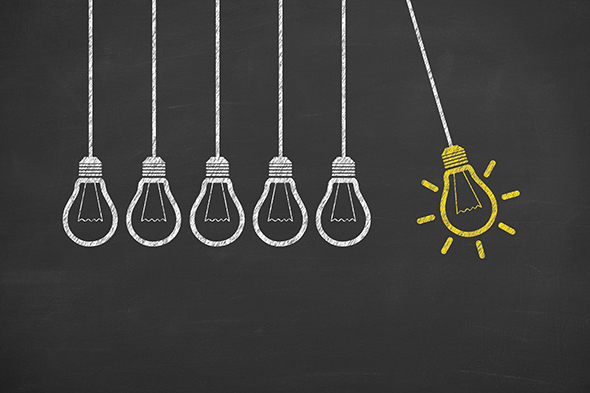 In early March, we ran a post on exciting developments from logistics startups, from electric trucks to driver feedback software.
But innovation is hardly limited to new companies. Some of the biggest innovations actually come from the biggest players in the business. Here's a look at how some of the giants of the logistics industry are moving the needle—and the Dangerous Goods implications of those moves.
Amazon turns on the solar power
Amazon didn't obliterate the traditional retail industry by sticking with tradition. Now that they're a juggernaut in both retail and logistics, they're still looking to the future for something as basic as energy needs.
A few weeks ago, Amazon announced a plan to install solar power generation systems at its worldwide fulfillment facilities—15 this year, and 50 more by 2020. These systems may generate as much as 80% of a facility's power needs. Other solar and wind energy projects have made Amazon the leading corporate purchaser of renewable energy in the U.S.
"This is good for the environment, our business and our customers, says Dave Clark, Amazon Senior VP of Worldwide Operations. "By diversifying our energy portfolio, we can keep business costs low and pass along further savings to customers. It's a win-win."
DG Assessment: We applaud any steps toward sustainability, but let's not pretend solar panels are pure environmental sunshine. Making the panels generates corrosives like sodium hydroxide (UN 1824) and hydrofluoric acid (UN 1790), and storing solar energy requires massive lithium batteries.
UPS steps on the (natural) gas
Unfortunately, trucks can't run on solar power. But shipping giant UPS has made sustainability a priority with its commitment to a natural gas-powered fleet.
Recently, UPS announced the expansion of its network to 4,400 natural gas vehicles and compressed natural gas (CNG) fueling stations coast-to-coast. One of the new stations will fuel trucks with renewable CNG, a.k.a. biomethane, which may come from sources like landfills and wastewater treatment plants.
According to the U.S. Department of Energy, using natural gas reduces greenhouse gas emissions six to 11 percent. UPS claims to have reduced its carbon dioxide emissions by 100,000 metrics tons in 2016 alone.
DG Assessment: Again, major props for sustainability. And bonus points for promoting a shift to natural gas (UN 1971), which is easier to transport by pipeline and, therefore, less susceptible to ugly and dangerous spills.
FedEx and Maersk hit the accelerators
FedEx and Maersk are no strangers to breakthroughs of their own, but recently they've also invested in startup accelerators to nurture smaller-scale innovation.
Honoring its roots as a Memphis-based 1970s startup, FedEx is now selecting its third cohort for the EPIcenter Logistics Innovation Accelerator, the program it founded in cooperation with the Greater Memphis Chamber. The six applicants FedEx chooses for the 15-week course will receive $50,000 in seed capital.
Maersk, meanwhile, has teamed with Ericsson and Silicon Valley-based Plug and Play to create the Plug and Play Supply Chain & Logistics platform. The program's March 9th launch event showcased 12 industry startups, and applications are currently being accepted.
DG Assessment: None of the startups from either program has made much industry impact—yet. But any innovations that make logistics more efficient, more sustainable or safer will naturally be a big positive for hazmat transport.
Is there a new logistics technology you'd like to talk about? Leave a comment and tell us about it!
---
Labelmaster is a full-service provider of goods and services for the hazardous materials and Dangerous Goods professional, shippers, transport operators and EH&S providers. See our full line of solutions at labelmaster.com.