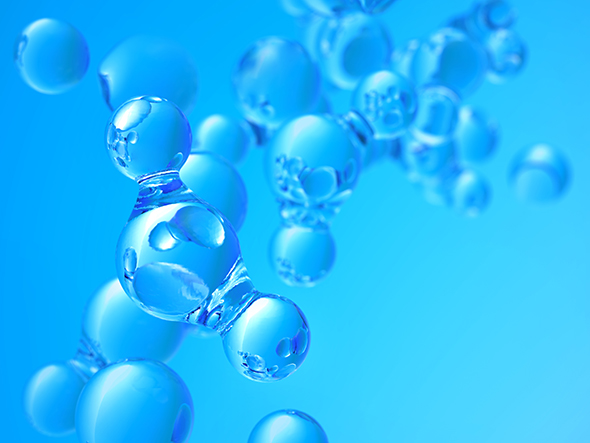 On August 28, 2015, the United States Department of Transportation's Maritime Administration (MARAD), through a cooperative agreement with the United States Department of Energy, initiated field tests on a prototype hydrogen fuel cell to power refrigeration units in the port of Honolulu, Hawaii for freight shipments between harbors.  "The Maritime Administration continues to fund innovative projects that support the U.S. maritime industry's shift towards cleaner and more-sustainable power sources," said MARAD Administrator Paul 'Chip' Jaenichen. "This hydrogen fuel cell deployment project has the potential to reduce not just emissions, but costs to shippers, all while preserving the precious maritime environment." Hickam Air Force Base in Honolulu is providing the hydrogen for this project, and the hydrogen is being produced through the process of electrolysis (splitting water into hydrogen and oxygen using electricity) using power supplied by Hickam's existing solar grid.
Feasibility Study
This most recent initiative toward continued low emissions and renewable energy research in the U.S. maritime transportation industry comes closely on the heels of even larger MARAD funded project recently approved in July-a feasibility study in San Francisco, California to build a high speed, hydrogen fuel-powered ferry and the world's largest hydrogen refueling station.  The fueling station will also be available to local hydrogen-powered cars and buses, as well as port equipment and other vessels as demand increases.
Hydrogen has continued to be evaluated globally for years as a clean, renewable energy source.  The use of hydrogen in fuel cells (produces electricity through a chemical reaction) and in internal combustion engines is an ideal alternative fuel choice from an environmental point of view because the byproduct contains zero pollution emissions and no greenhouse gases (produces water and heat); however, producing hydrogen through renewable applications is still currently expensive.  According to the U.S. Department of Energy, 95% of the hydrogen produced in the U.S. to date is made by natural gas reforming, the cheapest production method and not a renewable source.
Use Limited…So Far
To date, the number of hydrogen-powered vessels being tested around the world has been limited, mostly because of the challenges of fuel sources and fuel storage.  The use of hydrogen to power large cargo vessels around the world appears to be a long way off, but as technological advancements continue to find cheaper and more efficient methods to produce renewable sources of hydrogen we're getting closer and closer to a real world application.
---
Labelmaster is a full service provider of goods and services for the Hazardous Materials and Dangerous Goods professional, shippers, transport operators, and EH&S providers. See our full line of solutions at www.labelmaster.com.