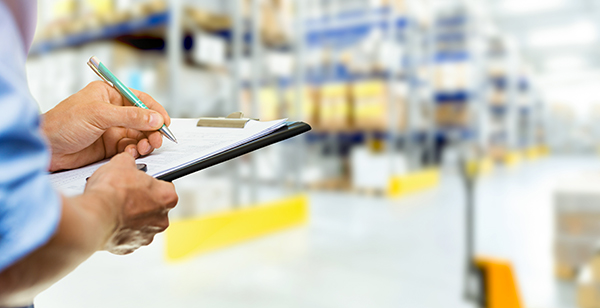 On April 10, 2020, the U.S. Department of Transportation (DOT) Pipeline and Hazardous Materials Safety Administration (PHMSA) issued a guidance document addressing the transfer of hazardous material shipping papers during the current COVID-19 pandemic. PHMSA has received many questions related to the transfer of shipping papers between shippers and carriers, and the difficulties with maintaining social distancing during this exchange.
The Hazardous Material Regulations (HMR) do not require physical contact between parties when shippers and carriers exchange shipping papers, so options exist that allow social distancing recommendation to be met. For example, a shipper may simply attach the documents to a clipboard and place on a table; then step the appropriate 6ft away allowing the other party to sign. Electronic transmissions, (i.e., email, or text messages) are also considered acceptable forms of receipt.
According to 49 CFR Section 172.204(d), regarding the shipper's certification statement:
(T)he document must be legibly signed by a principal, officer, or an employee of the shipper or their agent. That document can also be signed manually or electronically.
Simply put, the shipper can basically ask the person to sign on their behalf by entering the shippers name in the appropriate field(s). These forms of request can be made verbally, in writing or electronically.
Taking the necessary steps as mentioned above, appropriate social distancing standards can still be met while exchanging shipping papers in transit to ensure shipping guidelines are met. Labelmaster carries an extensive selection of shipping papers for all modes of transportation found here.
A copy of the PHMSA shipping paper guidance document can be found here.
Labelmaster is a full-service provider of products, shipping and training software, and professional consulting services to assist the DG and HS&E professional to comply with national and international regulations.  See our full line of solutions at www.labelmaster.com.