Week of August 31th 2020
Linking technology news with Dangerous Goods compliance
Supply chain risk and challenges continue to increase, especially in the dangerous goods industry. This makes understanding how recent regulatory changes, supply chain trends and technology innovations impact your business and what steps are needed moving forward.
To help companies keep a pulse on technology trends impacting business and the movement of dangerous goods throughout the supply chain, Labelmaster has launched "Supply Chain Moves," a bi-weekly report linking the latest technology news to dangerous goods compliance.
Let's examine the recent supply chain technology and industry news.
---
TECHNOLOGY
---
3PL TECH
---
Technology & Dangerous Goods Compliance
This year's Dangerous Goods Symposium begins next week, giving supply chain and business professionals the opportunity to hear about the latest hazmat updates, trends and best practices from the world's leading trainers, shippers and regulators.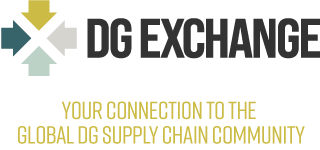 The new virtual Symposium is also now part of the DG Exchange—the dangerous goods industry's first digital community. Visit the 2020 Symposium/Events tab and register for the sessions that most interest you.
In the meantime, here's a quick preview of some upcoming sessions you won't want to miss.
Compliance vs Competence – Do You Know What You Don't Know?: Jade Eldrige, advisor EHS – hazards & controls, Suncor, will discuss the essentials to understanding compliance and competency. Attendees will learn how both play important roles in your overall training program, cover fundamental concepts of competency as well as understand the components necessary to design/maintain a competency program. September 11, 2020 10:00 AM – 11:00 AM CDT
Lithium Battery Week: This week-long event will feature some of the top lithium battery experts in the world hosting sessions on shipping lithium batteries by air, undeclared batteries in e-commerce, new requirement for the test summary and more. The week will wrap up with all 7 speakers coming together to answer attendee questions live. September 14 – 18, times vary.
Regulatory Sessions: In two regulatory update sessions, representatives from USPS, PHMSA, IATA and CIQUIME will provide updates to the regulations from their respective agencies and how they will impact the global dangerous goods supply chain.
Explosives: Ben Barrett, president, DG Advisor, LLC, will have an in-depth conversation on explosives. His session will explain concepts in explosives testing and classification to people who aren't experts—demystifying the whole process. September 29, 2020, 3:00 PM – 4:00 PM CDT
To learn more about dangerous goods software or how to establish a safer, more compliant supply chain, visit https://www.labelmaster.com.
Have questions about dangerous goods transport? Call the Labelmaster Regulatory Hotline at 1.800.621.5808.
---

Labelmaster's Dangerous Goods Information System (DGIS) is the leading SaaS solution to help companies more efficiently and accurately manage their Dangerous Goods shipments. DGIS validates your Dangerous Goods shipment data against the latest regulations, ensuring a more efficient supply chain and reducing friction found in Dangerous Goods shipments. DGIS is a certified partner/validation solution with ERP, transportation and warehouse management systems.

---