Week of March 20th, 2023
Linking supply chain news with dangerous goods compliance
Organizations looking to boost supply chain performance are investing in their warehousing systems and processes in order to automate and streamline operations.
Let's examine some recent industry news.
SUPPLY CHAIN NEWS
---
OUR PERSPECTIVE
Don't assume your DG shipping needs are covered. While most companies already use WMS, TMS, ERP or OMS platforms, they still may not have the DG management functionality they need. In fact, the DG Global Confidence Outlook found that only 41% of DG pros surveyed said their WMS possesses all of the necessary DG supply chain functionality. And only 29% percent said their ERP system possesses all of the DG functionality needed. 
Give the warehouse the data they need. Effective DG management begins with knowing what kind of DG shipments a company is processing and making sure that personnel throughout the supply chain have access to that information. Don't just assume that the warehouse will automatically know how to handle DG shipments, even if you have warehousing or shipping software in place. Without proper data, no technology can work to its fullest potential.  
Integrate compliance into your WMS. To optimize supply chain performance, compliance must be integrated into your other systems. When manual processes divert hazmat shipments from standard WMS, TMS or ERP workflows, it doesn't just add time for every shipment, it also ties up workers who could otherwise be performing more productive tasks. These delays and inefficiencies can add up to significant productivity losses. 
Learn how you can simplify dangerous goods shipping. Register for Epicor and Labelmaster's webinar "Enhance Compliance and Increase Efficiency with Complex Dangerous Goods Shipments," April 11, 2023, at 1pm ET | 12pm CT.  
To learn more about dangerous goods software or how to establish a safer, more compliant supply chain, visit https://www.labelmaster.com.  
Have questions about dangerous goods transport? Call the Labelmaster Regulatory Hotline at 1.800.621.5808.
---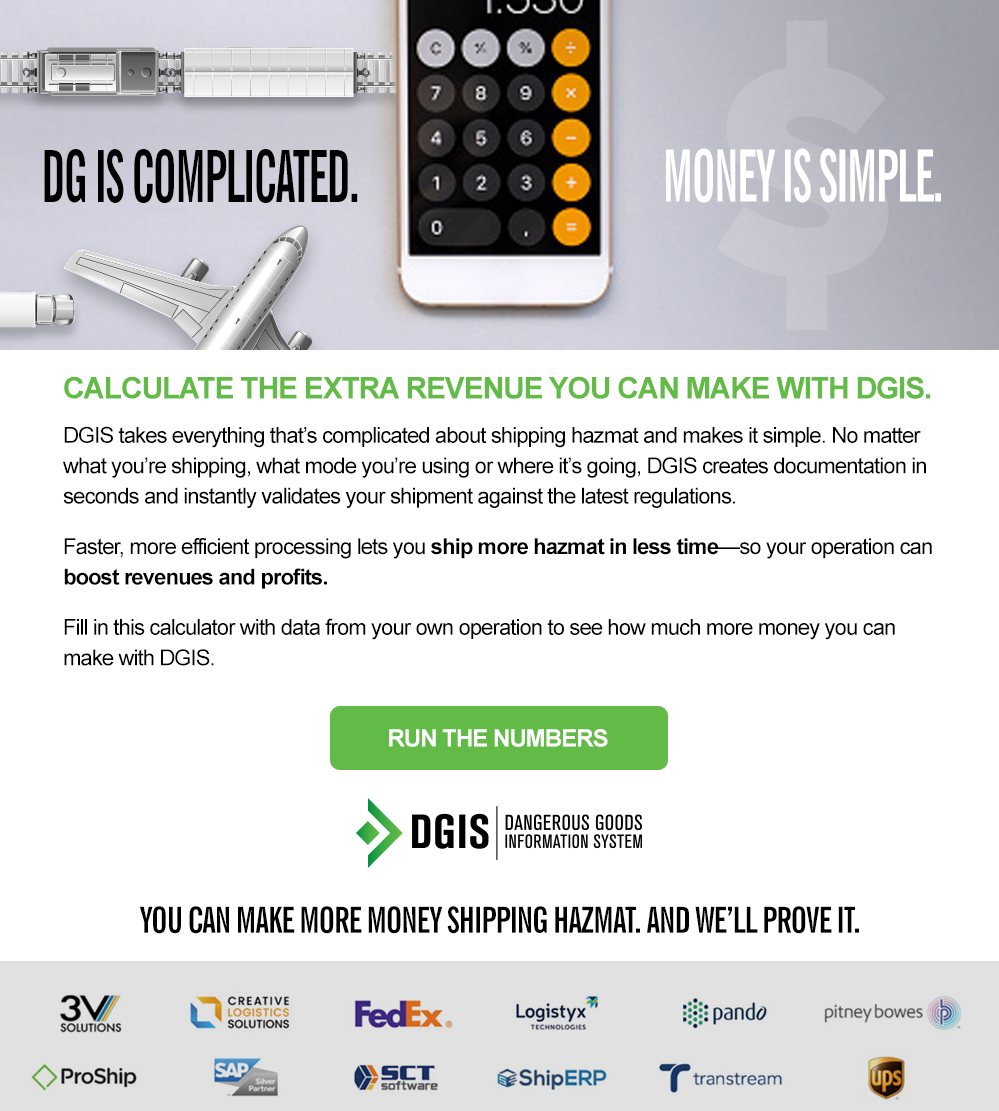 ---