Week of March 29th, 2021
Linking technology news with Dangerous Goods compliance
As organizations continue to adapt to changes in the supply chain due to the global pandemic and plan for the "new normal," technology will no doubt be a big part of it. This is especially true when it comes to managing dangerous goods.
To help companies keep a pulse on technology trends impacting business and the movement of dangerous goods throughout the supply chain, Labelmaster has launched "Supply Chain Moves," a bi-weekly report linking the latest technology news to dangerous goods compliance.
Let's examine the recent supply chain technology and industry news.
---
TECHNOLOGY
Amazon Supply Chain Innovation Continues: Amazon's operations and technology have evolved over the last three years, with a focus on its trucking, warehousing and air capabilities. How does each of these drive the Amazon supply chain?
---
3PL TECH
The 3PL Robot Dilemma: The pandemic-fueled surge in e-commerce is leading to a rise in 3PL activity. While e-com is well suited to warehouse automation, are 3PLs making the most of its potential?
The Digitization of Freight Logistics: Acting as intermediaries and the theoretical sales and marketing arm for carriers, today's brokers and 3PLs have put more focus on building relationships and analyzing data to keep freight moving.
3PL Summit: Refocusing Software on the Customer Experience: A lack of visibility is really a symptom of a larger problem supply chains face: manual, analog processes. Supply chains must be digitally transformed to address the visibility symptom — putting the supply chain at the heart of customer experience.
---
Technology & Dangerous Goods Compliance
Dangerous goods (DG) professionals helped keep the global supply chains moving during the global pandemic, but there are still questions around the "new normal." How will a recovery impact your DG operations? In what areas of your supply chain are most and least confident?
Now is your chance to share your input, and even influence the direction of your entire industry, by participating in the 6th Annual DG Global Confidence Outlook.
A collaborative effort created by Labelmaster, Hazardous Cargo Bulletin (HCB) and IATA, the DG Global Confidence Outlook is the definitive survey of the DG industry, examining the challenges and attitudes of DG pros about DG supply chain management. This year, we'll be taking stock of the DG landscape after a year of dealing with a global pandemic.
How has COVID-19 changed the industry's priorities?
Has your organization made the right moves to stay competitive?
Are your training, technology and overall compliance a sound foundation for future growth in "the new normal"?
"By participating in this survey, DG pros get a voice to possibly make changes in the industry and perhaps within your company," says Labelmaster Vice President Rob Finn. "The results of this survey get real visibility with global regulatory bodies like PHMSA and IATA, and the data has helped DG pros move the needle with their organizations on how they view DG management."
We need your input! Please take a few minutes to add your voice to the 6th annual DG Global Confidence Outlook! Your responses are anonymous, and we'll share the results in about six weeks.
To learn more about dangerous goods software or how to establish a safer, more compliant supply chain, visit https://www.labelmaster.com.
Have questions about dangerous goods transport? Call the Labelmaster Regulatory Hotline at 1.800.621.5808.
---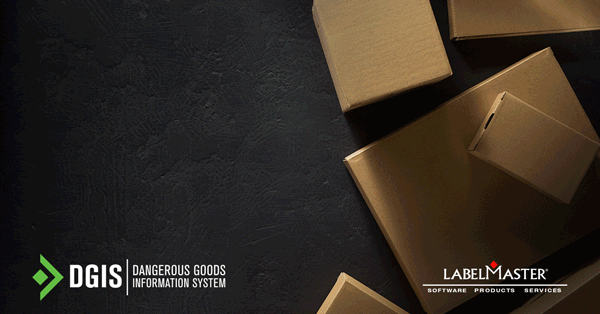 You don't have to be tech savvy to use the industry's most robust, flexible, and advanced hazmat shipping software. DGIS is so simple to use, it makes your job easier—while it helps keep your shipments from being rejected by carriers or regulators.
See for yourself! Tell us a particular UN Number you ship and we'll create a quick personal video of DGIS making it simple.

---