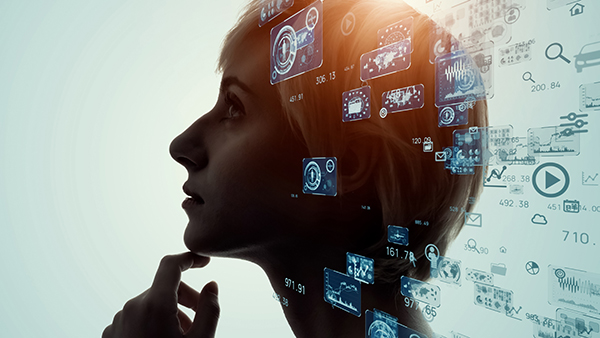 Our guest blogger is Clint Boaz, Senior Sales Engineer at ProShip, Inc.
If you spend a lot of time cooking, you're a lot more efficient with an organized spice rack. If you like to grow beautiful things in your yard and garden, you can save a lot of time by getting your shed straightened up.
If your business ships hundreds or thousands of packages a day, you'll be far more efficient—and profitable—if your commodity data is intelligently stored and organized.
Especially if some of those shipments are Dangerous Goods.
At ProShip, we encounter organizations every day whose operations are hindered by a lack of access to their own data. Our partnership with Labelmaster is all about getting that data organized so businesses can ship hazmat safely, compliantly and efficiently. So let's talk about your data!
You have this information—somewhere.
What do I mean when I talk about data? I'm talking about all the information that's relevant to whatever it is you need shipped. Data can be as basic as weights and dimensions. It can include ingredients, components, chemical makeup, special handling information, units of measure and a dozen other data points.
If the shipment involves hazardous materials, that information can also include a U.N. ID number, proper shipping name, hazard class, packing group, packing instructions and test summary data, among other data points.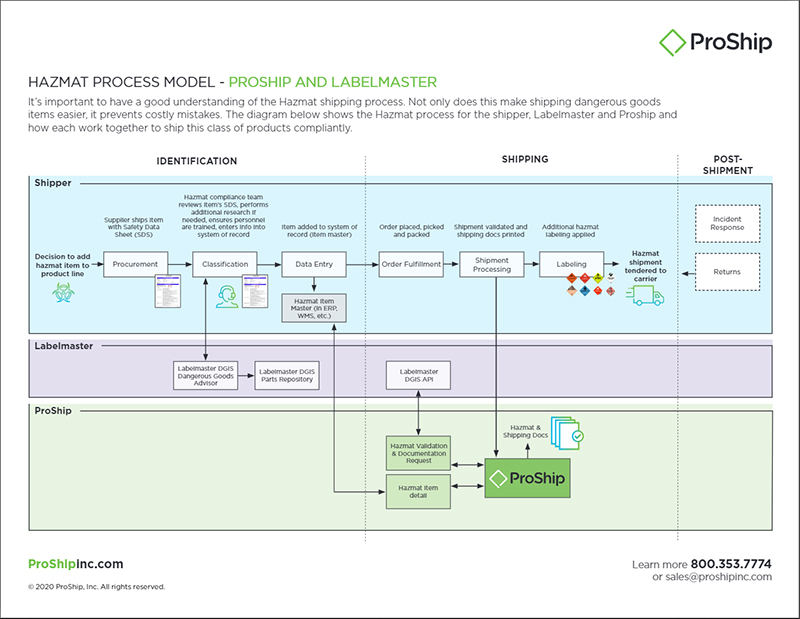 You have this information—somewhere. I've never come across an operation that has not had the ability to store information about their SKUs. But I do run across companies that we cannot help, because they simply don't have that data stored or organized in a way that our software can use it.
That data can be in your ERP or in your WMS. Or it can be in the parts repository in Labelmaster's DGIS software, which is an excellent place to store this information. But it has to be somewhere for ProShip software to work properly. It's the difference between processing a lithium battery shipment in seconds and having a chart duct-taped to your wall with 18 steps for shipping a lithium battery.
Competing in today's e-commerce explosion
Without that organized product commodity data, ProShip software won't be able to help your operation ship faster, stay carrier compliant or build stronger customer revenue streams. We are the #1 automated multi-carrier shipping software in speed, compliance, reliability and experience.
To compete in today's e-commerce explosion, you have to be able to ensure speedy deliveries while keeping costs in line. ProShip takes speed and cost reduction to a whole new level.
Our software isn't just an API—it's an engine you can connect to any host system, e-commerce site or warehouse technology. We work directly with all carriers in one centralized server solution, with rates hosted and updated directly on our server, so you get rating and labels in milliseconds.
Except you can't get any of those benefits if your data's a mess.
By the same token, having complete, accurate master data is the key to streamlining compliant hazmat transport with Labelmaster's DGIS. To ship something that's hazmat in ProShip you have to pass us this data to avoid double keying and manual entry errors. Without that data, you're at a distinct disadvantage.
Get started somewhere, somehow
Organizing your spice rack or backyard shed only takes an hour or so. Collecting and organizing your commodity data, unfortunately, is a much larger undertaking—but also much more important.
And the larger your organization, naturally, the bigger job it becomes. If you're a startup shipping 50 packages a day, now is the perfect time to collect and organize your data—before that 50 becomes 500 or 5000. Without your data organized, you might see weak processes slow your growth, but getting it organized now can turn 12-step processes into 3-step processes.
Whatever size you are, you have to get started somewhere, somehow. Here are a few important tips:
It's not about the ability, it's about the effort. You can do this, as long as you're committed.
That said, you probably don't want to hand it over to an intern. You want somebody to lead this effort who has some familiarity with regulations and requirements. If hazmat's involved, you need someone who's been trained and certified.
Start with what you ship the most, so the smallest effort makes the biggest impact. Go after the lowest-hanging fruit and notch short-term wins. Anything is better than nothing.
Call Labelmaster for help. They can help you figure out what you have to provide and where to find it, matching up what you have available in safety data sheets with where you can store it. You don't have to do this alone!
In today's shipping environment, success is all about speed, reliability and confident compliance. If you don't have your data collected and organized, your processes can be minutes long. We strive for seconds. And there's huge value associated with that difference.
Make sure your shipments are safe and in complete compliance with a full line of solutions from Labelmaster—a full-service provider of goods and services for hazardous materials and Dangerous Goods professionals, shippers, transport operators and EH&S providers.