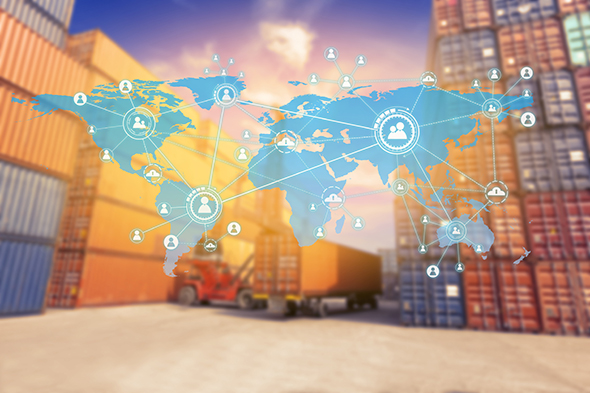 This week, trucking's leading fleet professionals, vehicle manufacturers and component suppliers will gather in Atlanta for TMC18—the Technology & Maintenance Council Annual Meeting & Transportation Technology Exhibition. Of course, Labelmaster will be there at Booth 811!
"People at TMC are always looking for innovation," says Mike Kelly, Labelmaster Director of Sales Operations. "Increased fuel economy, last mile delivery solutions and expanding the life of the truck and the trailer. Over the years the lifecycle of the trailer has greatly increased.
"Our product has to be able to last just as long."
The original flip-placarding system
With the invention of the Spacemaster flip-placarding system in 1976, Labelmaster established an expertise that has never been equaled.
Labelmaster's complete line of flip-placarding systems gives carriers the industry's widest range of solutions, from our standard 8-legend Spacemaster System all the way to 17- and 18-legend systems.
(Former Kresky customers who prefer a book-type placarding system will be pleased to know we have a Book-Style Flip-Placarding System in stock today. No service interruptions!)
But Kelly knows just offering the right products isn't enough. Trust and reliability matter even more.
"Where we excel is service," he says. "The most important thing for an OEM building new trailers is that the placards are delivered on time.
That's why we make sure most of our placarding systems are available with same-day shipping, and we also work very closely with our customers' ever-changing delivery schedules.
Training, networking and new trucking technologies
Most of the thousands attending TMC18 attend meetings, task forces and educational sessions focused on keeping their vehicles at top performance—and serving their customers better. In between, they'll explore the sold-out Exhibit Show Floor—the largest one yet—looking at the latest advances in trucking technology, and networking with industry experts.
Kelly mostly sticks to the Labelmaster booth talking with customers, but says he might catch "one or two sessions. Last mile delivery solutions are a big topic these days, and I'm interested how that will affect the industry."
Other issues he expects people to be talking about: the drivers' shortage ("There's no light at the end of the tunnel yet"), electronic logging devices and autonomous trucking ("Most people still think it's a long ways off").
What does he hope people ask him about at the Labelmaster booth?
The view from Booth #811
"People should know how easy Labelmaster makes doing business," says Kelly. "Recently a long-time customer stopped shipping inhalation hazards. We worked together with them to redesign their system and convert on-hand inventory to the new systems. We made this a seamless conversion for them and they really appreciated our efforts.
"Hazmat placards may seem like a very small part of the trailer, but DOT compliance, quality, and durability are crucial.
"That's why it's so important to connect with customers at TMC18, and learn about any challenges and initiatives they're working on. Customers know they can trust us, and we also want to thank them for so many years of loyalty and partnership."
---
Labelmaster is a full-service provider of goods and services for hazardous materials and Dangerous Goods professionals, shippers, transport operators and EH&S providers. See our full line of solutions at labelmaster.com.