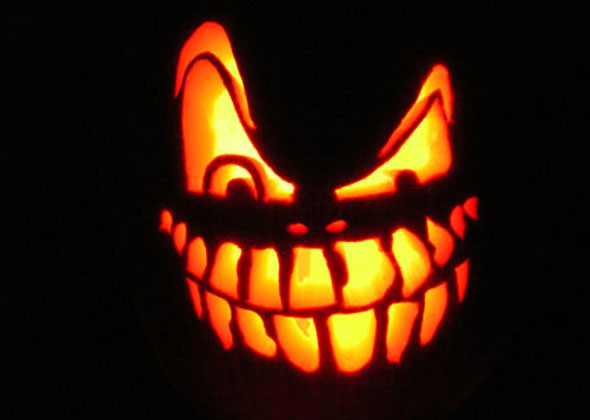 Halloween is just three days away, and if you don't have your costume or decorations yet, this is (in the immortal words of Woody from Toy Story) the perfect time to panic.
But fear not! You're a Dangerous Goods professional, with access to some of the coolest, edgiest, scariest costume-making and office-decorating material anywhere. You can probably find everything you need right in your own warehouse, if you're willing to be a little creative:
The first thing you'll need is a box sizer tool. It's the safest, most accurate way to reconfigure fiberboard to your own devious intentions.
Next, of course, you'll need plenty of used fiberboard. Labelmaster's UN Packaging has been drop-tested, stack-tested and Cobb Water Absorption Test-tested, so even after shipping it should be plenty strong enough to build your Ghostbusters vehicle.
Do you trust ordinary office tape to hold your fiberboard creations together? (Does a hazmat professional trust ordinary office tape for anything?) Make sure you have plenty of secure packing tape on hand.
Show people you know the difference between Breaking Bad and Dangerous Goods—buy a cheap faux-hazmat suit and embellish it with genuine OSHA-ready biohazard labels.
Set the tone for chills by decorating your home and office with lots of safety and caution tape. (We especially like the stuff that says BURIED BELOW.) Or, buy a cheap white coverall and turn yourself into Kyle Busch with our warning check tape.
No Hannibal Lecter costume is complete without a sturdy hand truck. Or adapt a convertible hand truck into the chassis of your increasingly elaborate Ghostbusters vehicle (see #2).
Expecting trick-or-treaters? Hand out candy in our friendly biohazard bags. Then watch the new respect you get from your neighbors next time they see you taking out the garbage.
There's no end to the costume possibilities with our personal protection equipment. Earmuffs? You're one of those runway guys. Hard hat? You're the construction worker in the Village People. Knee pads? You're … one of those guys who wears knee pads.
GHS labels. To people outside the DG galaxy they're stark, mysterious and spooky. Use the exclamation point label on your party invites to warn people they might have too much fun, or the Health Hazard label as a heartburn warning if you're making your famous chili.
Two words: stretch wrap.
Have no fear! Make sure your shipments are safe and in full compliance, with a full line of solutions from Labelmaster—a full-service provider of goods and services for hazardous materials and Dangerous Goods professionals, shippers, transport operators and EH&S providers.