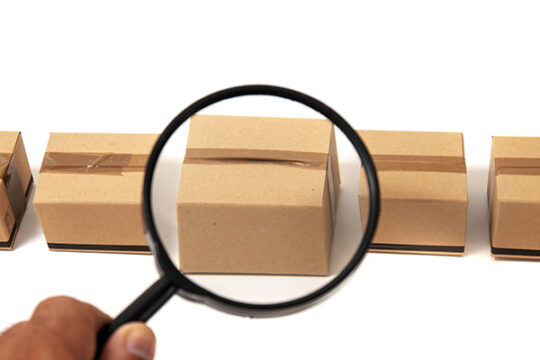 Say you need a replacement 420 Wh battery for your electric snowblower. Instead of ordering a new one from the manufacturer, you find an online retailer offering a used battery at a discount.
When the battery arrives, you—being somewhat knowledgeable about the rules governing transport of lithium batteries—are surprised to see it's in a plain, white U.S. Postal Service box. No Class 9 Lithium Battery label. No Cargo Aircraft Only label. No safe, compliant packaging for shipping fully regulated lithium batteries by ground.
This shipment is a slam-dunk Dangerous Goods violation. Who should you contact?
Your first call or email should probably be to the U.S. Postal Inspection Service—where, unfortunately, the Hazardous Materials Civil Penalty Program sees this kind of thing on a regular basis.
Your mother is a danger to the supply chain
The great thing about e-commerce is that it puts the ability in people's hands to open a business in their garage or basement with virtually no overhead costs. But that advantage potentially makes your mother the most dangerous person in the supply chain.
Your mother?
At last fall's Dangerous Goods Symposium, attendees heard a presentation from the Hazardous Materials Civil Penalty Program which asserted that ordinary people—like your mother—make extraordinarily dangerous shipments every day because they're unaware that what they're shipping is hazmat.
Many e-commerce shippers simply don't understand any hazmat regulations. The Inspection Service refers to that sector as "the Wild West." Online marketplaces are high impact and high frequency. Bigger players know what they're doing, but mid-sized and smaller shippers are the ones where the USPS finds the most violations.
The most dangerous package in the supply chain
For every undeclared hazmat shipment found to be in violation, there are likely many more that slip through undetected. Most hazmat pros know "the plain brown box" is one of the most dangerous packages in the supply chain.
That's why it's so important that the Hazardous Materials Civil Penalty Program catch as many violators as possible. The program has 1,200 people in the field—federal agents who can respond, provide education and protect the postal network. They're building a reputation as an agency that goes after these issues and focuses on prevention.
But what happens when a shipment is found to be in violation?
What happens when a violation is found?
The goal is not to punish, but to protect and prevent. The first time a non-compliant shipment is encountered, shippers typically get a warning.
When warnings are issued, the program often encounters a variety of reactions. Many shippers are conscientious and apologetic and will take immediate measures to take corrective action. One such shipper was responsible for several nearly simultaneous incidents, including one where a USPS employee was injured. When notified, they had their entire shipping department trained by DOT, and they became an ally that frequently reports problems they see from other shippers.
There are also people who admit no fault and become confrontational. USPS tries to deal with them diplomatically.
If a shipper commits another violation after a warning, they are assessed penalties ranging from $250 to $100,000 per incident, plus damages and injuries—and some penalties have reached as high as $400,000.
The most common items for USPS violations
The most common violations occur with packages containing:
Lithium batteries. Many device makers and distributors still don't realize lithium batteries are hazmat.
Mercury. Due to its scarcity, liquid mercury has essentially become a commodity. As such, a relatively robust and profitable clandestine market has sprung up around its trade. USPS is encountering numerous shipments of prohibited mercury in its straight liquid form as well as in antique barometers, thermometers and blood pressure apparatus. Even just a small spill of this prohibited material exposes far too many people to this hazard and is extremely expensive to remediate.
Corrosives. Hydrochloric acid, sodium hydroxide and other corrosive substances can harm postal workers if their skin is exposed.
Smoke bombs, pyrotechnics and fireworks. The July 4 crowd often buys from smaller shippers.
Flammable liquids (particularly pure acetone) and aerosols. These are often part of cosmetic packages—another sector with small players who don't know they're shipping hazmat.
Two key messages to improve safety
Reducing undeclared hazmat in the mail is a long-term challenge, with the ultimate goal of protecting USPS employees, customers and business partners. A program representative cited the DOT Check the Box campaign—which shares its message through 32,000 post office locations—as a primary step toward meeting this challenge.
The representative says there are two key messages that need more attention:
One: It's the shipper's responsibility to know what they're sending. There are a lot of people handling these materials, and no one wants an incident coming back to them.
Two: USPS would like to see more cooperation from the e-commerce world. E-commerce has the data—and they can do a lot of preventive work to identify the bad actors in a proactive fashion.
The Hazardous Materials Civil Penalty Program suggests that supply chain participants looking out for one another is the best way to keep everyone safe.
Make sure your shipments are safe and in complete compliance with a full line of solutions from Labelmaster—a full-service provider of goods and services for hazardous materials and Dangerous Goods professionals, shippers, transport operators and EH&S providers.