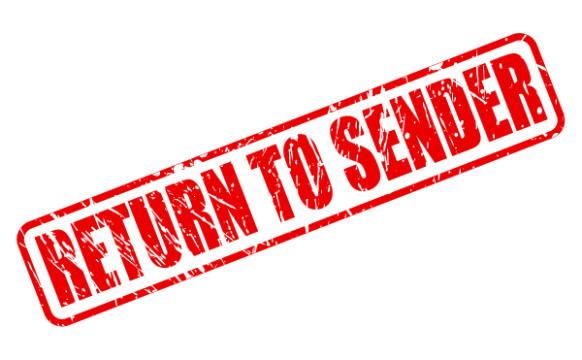 In today's edition of the US Federal Register, the United States Department of Transportation's (USDOT) Pipeline & Hazardous Materials Safety Administration (PHMSA) published a final rule under Docket # PHMSA-2011-0143 (HM-253), RIN 2137-AE82 under which the agency sets forth specific rules to regulate the transport of materials under the so-called "Reverse Logistics" principle.  This function applies most directly to retail outlets returning unused, damaged, or defective products to their sources to "capture value," which PHMSA further specifies as "receiving manufacturer's credit."  Until now, such products were shipped as a kind of ancillary to the Limited Quantities regulations.  Very often, such goods were not even recognized by their shippers as being legally classified as hazardous.  This could cause such shippers to occasionally run afoul of regulations that in many cases they were not even aware existed. The new regulation, published as 49 CFR 173.157, is intended to formalize this process for such shippers.  It has a goal of controlling such shipments more safely, while at the same time easing some of the regulatory burden which users might find themselves answering to if they were considered to be full-blown shippers of hazardous materials.   PHMSA's action applies specifically to highway transport; no other modes are included.
The highlights of the new rule are as follows:
In 49 CFR 171.8, defines "Reverse Logistics" thus:
Reverse logistics means the process of offering for transport or transporting by motor vehicle goods from a retail store for return to its manufacturer, supplier, or distribution facility for the purpose of capturing value (e.g., to receive manufacturer's credit), recall, replacement, recycling, or similar reason. This definition does not include materials that meet the definition of a hazardous waste as defined in this section.
Adds language in 49 CFR 173.150 – 155, and 306 (the "exceptions" sections for hazard classes 2 (with significant restriction), 3, 4 (not 4.2, nor self-reactives), 5.1, 5.2, 6.1, 8, and 9 (except lithium batteries) which allows for the use of 173.157 to ship materials classified under the reverse logistics provisions)
In the new 49 CFR 173.157, lays out further allowances for Class 1.4G and 1.4S materials, primarily retail fireworks, road flares, and the like.
49 CFR 173.157 then goes forward to specify the actual process:
In general terms, materials must be able to qualify as a Limited Quantity, and will face the 30kg weight limit just as a Limited Quantity would.
Training for persons shipping only under this provision is more restricted in nature than would be the case for shippers of other hazardous materials. Specifically, the regulation calls for:
(1) Any person preparing a shipment under this section must have clear instructions on preparing the reverse logistics shipment to the supplier, manufacturer, or distributor from the retail store. This includes information to properly classify, package, mark, offer, and transport. These instructions must be provided by the supplier, manufacturer, or distributor to ensure the shipment is correctly prepared for transportation or through training requirements prescribed under part 172 Subpart H of this subchapter."

(2) Employers who do not provide training under part 172 Subpart H of this subchapter must: (i) Identify hazardous materials subject to the provisions of this section, verify compliance with the appropriate conditions and limitations, as well as ensure clear instructions from the manufacturer, supplier, or distributor associated with product's origination or destination; (ii) Ensure clear instructions provided are known and accessible to the employee at the time they are preparing the shipment; and (iii) Document that employees are familiar with the requirements of this section as well as the specific return instructions for the products offered under this section. Documentation must be retained while the employee is employed and 60-days thereafter. Alternatively, recordkeeping requirements under part 172 Subpart H may be used.
A new marking, "'REVERSE LOGISTICS— HIGHWAY TRANSPORT ONLY— UNDER 49 CFR 173.157" may—not must, be used as an alternative to the ground version of the Limited Quantities marking on the package.
In 49 CFR 173.159, new allowances for shipping used automobile batteries, including loading (blocking and bracing) instructions and rules for carrier consolidations, are specified.
The new rule is effective today: March 31st, 2016
This new rule should make things easier for retail shippers back to their suppliers by formalizing what up until now may have been a somewhat mysterious process. Labelmaster has all the products and services related to this new rule that can help shippers get compliant more quickly and stay there more easily.
---
Labelmaster is a full service provider of goods and services for the Hazardous Materials and Dangerous Goods professional, shippers, transport operators, and EH&S providers. See our full line of solutions at www.labelmaster.com.