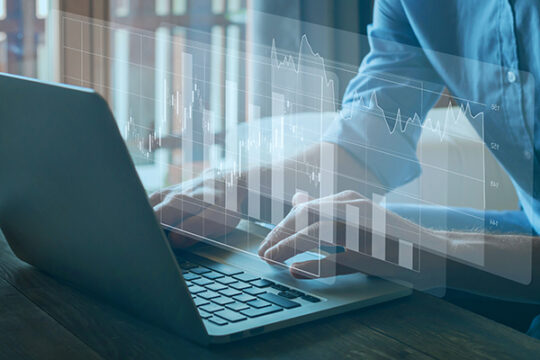 Think about the early 1900s, when engine-powered trucks started to replace horse-drawn wagons. Now that was a supply chain revolution!
But buying a truck didn't automatically vault a business into a new level of productivity. Operators had to train their teams on new skills such as truck driving and engine repair. They had to overhaul processes and schedules to account for faster delivery times, and forge new partnerships with parts suppliers and other manufacturers.
The same is true today. If your operation is like most in the Dangerous Goods supply chain, you're probably digitized to some extent. But simply having technology won't automatically improve your operation's performance. Are you getting the most out of that technology? Is it helping you ship hazmat more safely and more efficiently? Is it making your job easier?
Here's a quick guide to improving your supply chain operations by leveraging data, processes and technology.
An integral part, but not the whole solution
Shipping hazmat is hard. It's complex— involving detailed training and 1,000-page regulatory manuals—and mistakes can be costly. So it's no wonder many Dangerous Goods shippers rely upon technology that guides them through what can be shipped, by which modes, and how it should be packaged and labeled.
Yet technology alone isn't enough.
We believe we offer the industry's most robust, flexible, and advanced hazmat shipping software. Yet while DGIS is an integral part of the solution, it can't be the whole solution all by itself. Good software without good data and good processes simply will not work.
"It's similar to the three pillars of a successful project—scope, resources and timing," says Labelmaster VP, Software & Customer Success Mario Sagastume. "If one pillar is off, then the others have to change, and the project changes."
In a recent webinar, Sagastume and ProShip Senior Sales Engineer Clint Boaz described a process that starts with the decision to add a hazmat item to inventory and runs all the way through post-shipment incident response and returns.
Does good software play a role? Absolutely. Does it guarantee success? Unfortunately, no.
The importance of complete, accurate data
Getting the most out of your technology is really a question of getting comfortable with the data and the processes you need for shipping Dangerous Goods.
Complete, accurate data is the foundation. Master data—complete, detailed information about a product's components, makeup, dimensions and origins—is the information that forms the basis of every process required for compliant Dangerous Goods shipping. Yet many shippers simply don't have it.
"When we started using DGIS we had well over 3000 parts from our ERP database dumped into a DGIS database," says Jeff Christafore, Dangerous Goods Compliance Specialist at Bombardier Aviation. "Getting that information cleaned up and organized made DGIS a valuable resource for our shippers. DGIS enables our shippers to get necessary information in one place and provides our shippers the ability to create compliant shipping papers using DGIS."
Fortunately, the data you need isn't lightyears away from the information you already have for invoicing, inventory, RFPs or many other applications. If you're in purchasing or product management, ask your colleagues in warehousing and shipping what information they need to process hazmat shipments efficiently and safely. Don't assume they have all the data they need.
Managing data with personnel and processes
A DG compliance manager for an aviation company says, "It's important to establish processes and control for ownership of the data right from the beginning, during data entry for parts as they come on board. Make sure your subject matter experts—who understand the parts and the regulations—have control over the data and all the actions that data impacts."
Data itself is only part of the answer—how it's managed can improve processes throughout your operation. Your technology can play a role in almost every step of the hazmat shipping process, impacting classification, data entry, fulfilment, shipment processing, packaging, labeling and documentation.
Of course, when DGIS is integrated with an organization-wide system (such as an ERP, a TMS or a WMS), you have single-window automated processing so seamless it may not even be visible—you simply get DG information whenever you need it, without even changing screens.
And let's not forget training! While Dangerous Goods training is required for all hazmat employees, it also plays a pivotal role in making sure your teams understand their roles in every step of the shipping process—including how and when to access technology.
"We have over 90 facilities around the world using DGIS, primarily for air shipments," says Pete Breski, Global Manager, Supply Chain Stewardship at PPG. "Coupled with strong DG product data management, DGIS gives us a standardized, user-friendly, regulatory compliant shipping document generation platform that reduces human error."
Ready to start getting the most out of your Dangerous Goods technology, with optimized DG product data, shipping processes and technology? Email Mario Sagastume, or call us at 800.621.5808.
Make sure your shipments are safe and in complete compliance with a full line of solutions from Labelmaster—a full-service provider of goods and services for hazardous materials and Dangerous Goods professionals, shippers, transport operators and EH&S providers.