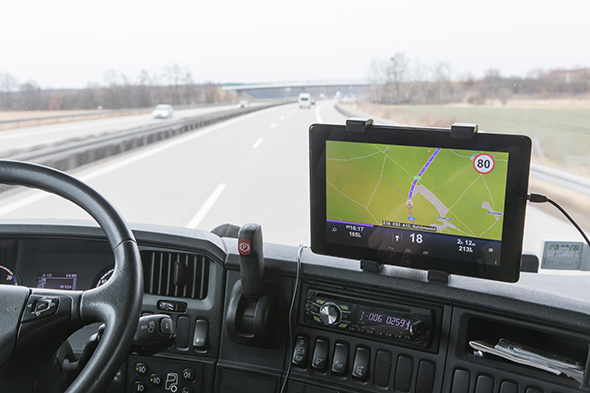 Last week, Uber made headlines by officially launching Uber Freight, a move that had been foreshadowed for months. Uber Freight joins a host of startups who, over the last few years, have set out to do for freight hauling what Uber did for passenger hauling.
Is this development good for the trucking industry in general, and for Dangerous Goods trucking in particular?
At Labelmaster, we support truckers and trucking companies with thousands of products that help keep them compliant and safe, including our legendary Spacemaster placarding system. We want both haulers and shippers to thrive, but most of all, we want hazmat to be transported safely.
Will these new startups deliver?
Who are these new players?
In addition to Uber Freight, some of the new players in the "Uber for trucking" game include:
All claim to use leading-edge information technology to move loads more efficiently—maximizing capacity and minimizing downtime—while leveling the playing field for independent operators.
Will Uber Freight help both shippers and haulers?
The original Uber was great for passengers, but devastating for traditional taxi drivers. People who wanted rides could get them faster, more easily and more cheaply—but drivers and companies who had invested heavily in licenses found their businesses failing.
Trucking is different. There's no entrenched monopoly of licensed carriers ripe for disruption. And unlike the legions of ordinary people who found they could make a little spare cash as Uber drivers, there's no untapped market of CDL holders sitting around with empty semis.
In fact, trucking is a fiercely competitive market, one from which freight forwarders and 3PLs have been wringing efficiencies for decades.
Still, if Uber and its digital competitors can streamline the process of matching loads with trucks even slightly, they should benefit shippers and haulers equally. And that's good for everyone in logistics.
Can Uber Freight help transport hazmat safely?
Even though one in five U.S. shipments contains hazmat, hazmat can't simply be lumped in with everything else that gets moved by truck. None of the new startups mention hazmat on their websites, and we're not sure how well they'll be able to help streamline hazmat shipments.
Their promise, after all, boils down to matching any carrier with any load, as long as they're both in the same lane.
When you change "any carrier" to "any carrier with hazmat experience, compliant facilities and a hazmat-licensed driver," it narrows the range where an online platform might be able to help. And that, of course, is where freight forwarders and 3PLs have proven themselves invaluable over the years.
Uber Freight and its less familiar competitors probably won't transform logistics. And they certainly won't revolutionize DG shipping. But they won't hurt, either.
Is there a new logistics technology you'd like to talk about? Leave a comment and tell us about it!
---
Labelmaster is a full-service provider of goods and services for the hazardous materials and Dangerous Goods professional, shippers, transport operators and EH&S providers. See our full line of solutions at labelmaster.com.