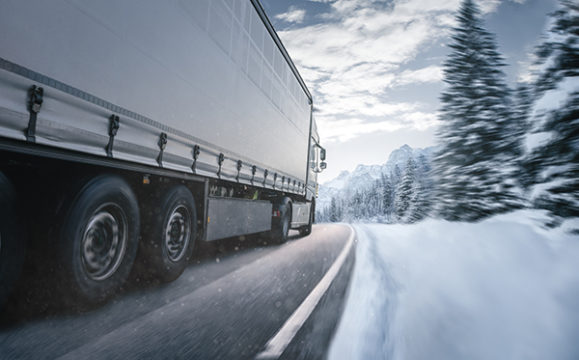 Happy New Year! For those of us in northern climes, we're well past the isn't-winter-wonderful? phase and well into the enough-already-with-the-freezing-rain phase.
Yet Dangerous Goods shipments don't care if your eyelashes freeze together or your fingertips go numb. Your customers and supply chain partners still expect your shipments to be safe, compliant and on time, so you have to make sure you have everything you need to cope with winter weather.
Here are a few must-haves to make winter less woeful:
Labels and placards for extreme cold. Severe cold can damage ordinary labels and placards, but not these. With material designed for cryogenic laboratories, they adhere down to -320°F.
Temperature controlled packaging. If you ship temperature-sensitive perishables—lab samples, vaccines, biopsy materials, diagnostic kits and culture packs, etc.—you need temperature-controlled shipping containers with the appropriate wall thickness to maintain a consistent temperature. We offer a wide range of sizes to fit your specific application and transport mode.
ColdMark™ freeze indicators.Our ColdMark™ freeze indicators let your customers know instantly if a shipment has been exposed to cold temperatures for more than 30 minutes during transport. They quickly adhere to any dry surface inside or outside the packaging container, and their colorless bulbs turn an irreversible violet color if the temperature falls below the indicator's response temperature.
Damage indicators. Cold isn't the only condition that can damage your shipments. Reassure your supply chain partners that your valuable shipments are intact with indicators that sense dropping or tipping during transport.
The Spacemaster Placard System. Don't your fingers just love changing hazmat placards in a subzero, pre-dawn yard? How about after one of those delightful ice storms? We invented the flip-placarding system to save shippers time, but it will also save your fingers. No messing around with tools—just flip to the placard you need, secure the clip, and your shipment is compliantly on its way.
A free wind chill app for your phone. Because when someone asks you how cold it is, "really freaking cold" doesn't sound science-y enough. Have an iPhone? There's a free wind chill app for that, too.
Cut-resistant gloves. If you're working outside in this weather, you should have gloves thick enough to resist box cutters.
Speaking of box cutters… with our versatile selection, you'll spend less time in the cold opening boxes and trimming packaging supplies to just the right size. Many of them come in bright colors so you can find them more easily during a winter storm whiteout.
An ENPAC cold-resistant prowler pool. When it's this cold, any spilled liquid becomes a hazardous material. Avoid unexpected skating rinks in your workplace with one of our prowler pools—half the weight and twice as strong as PVC, they offer excellent resistance to the widest range of chemicals, acids, leaded and unleaded gasoline, diesel fuels and other hazardous materials. They're also are resistant to temperatures as low as -65°F.
High-performance packing materials. No matter the season, you have to keep the contents of your shipments safe. That's why we offer high-quality bubble wrap, vermiculite, padded paper, foam, packing peanuts and more. And many of these products come with their own convenient dispensers, so you'll be more productive in those unheated loading bays.
Health Valley Organic Minestrone canned soup. Named as one of the 10 best canned soups last October, this no-salt-added organic minestrone is a healthy fill-up for staying warm on that overnight Billings-to-Bismarck run.
What items help you make working through the winter more tolerable? We'd love to hear your subzero suggestions—leave a comment!
Labelmaster is a full-service provider of goods and services for hazardous materials and Dangerous Goods professionals, shippers, transport operators and EH&S providers. See our complete line of solutions at labelmaster.com.