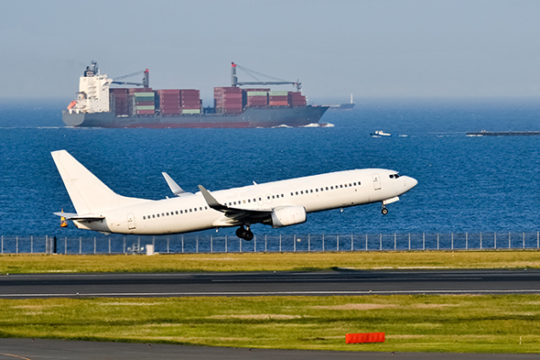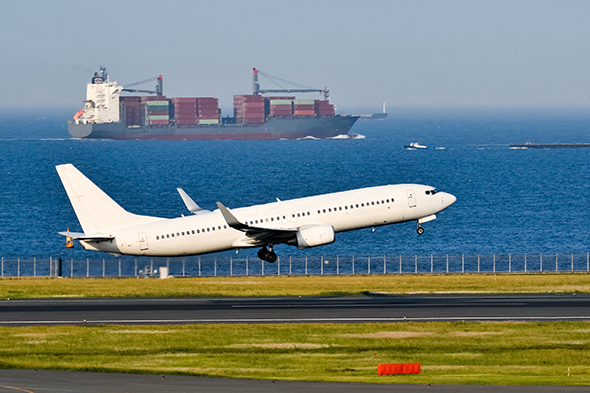 Happy New Year! Hopefully everyone had a safe and enjoyable holiday season, and is ready to dive in to what we all fervently hope will be a much better 2021. Although the pandemic continues to "suck all the air from the room" safety wise, don't forget that the nation is now in its coldest stretch of the winter season and if your employees are working onsite, it's important to pay attention to cold weather precautions like ensuring against frostbite for workers outdoors and paying attention to keeping walks and drives clear of snow and ice. Let's make 2021 the year we all bounce back—and do it safely! For a holiday period, the last week of December was unusually active in a regulatory sense and there is a great deal to cover. Here's the latest:
IATA
The association has published a new addendum to the 62nd edition of the DGR. The changes have become effective as of January 1st, so if you ship by air, it's going to be worth having a look. The addendum's high points include:
Numerous changes to carrier variations, including FedEx. FedEx adds variation FX-10 in this case addressing document requirements for shipments dropped off at its freight stations as well as important changes for its handling of radioactive materials
Changes in Section 2 that will allow for easier handling of hand sanitizers for carrier operations
Certain pandemic related allowances for vaccine transport
Added SP's for the lithium battery table entries (SP220 in particular)
Updates to the appendices
As always, a brief summary cannot address everything that may impact your specific operations, so please be sure to have a look at the document itself; click here to review the document.
PHMSA
In a third significant rulemaking in the last month or so, the agency published HM-260A as a final rule affecting cylinders. The rule will:
Incorporate by reference or update references to several Compressed Gas Association (CGA) publications
amend the filling requirements for compressed and liquefied gases
expand the use of salvage cylinders
revise and clarify the rules to manufacture and the requalification requirements for cylinders
make minor and miscellaneous regulatory editorial corrections
If your business deals with cylinders, it's a good idea to take a look at the full rule. It becomes effective January 27th, 2021. Here's your link.
Transport Canada
The ministry published a timely reminder that the old-style limited quantity mark (a 4"plain white diamond with UN# inside) is obsolete effective January 1st, 2021. This mark was phased out of US and international service a number of years ago; however, Canada had still permitted its use for internal domestic ground use until 12/31/2020. Canadian shippers should take note and if still using this mark, discontinue it immediately in favor of employing the current black and white diamond marks in common use elsewhere. See the guidance here.
EU ADR
The Commission has provided a website that outlines the changes to depositary notifications and updates to reference documents that help govern the current edition of the ADR and that take effect as of January 2021. ADR users may wish to have a look at the available information. Here's the link.
EPA
The agency announced a virtual meeting of its Hazardous Waste Electronic Manifest Advisory Board for March 2-4, 2021. The Board assists the EPA as it moves down the path towards shifting it's document requirements to an all-electronic format. See how to participate here.
The agency published its final risk evaluation under the provisions of the TSCA for n-Methylpyrrolidone (NMP); EPA does find that this chemical presents what it calls "an unreasonable risk" under TSCA and thus qualifies for additional restrictions on manufacture, handling, and use. The chemical is often used in the manufacture of electronics, polymers, and petrochemcials. See the finding here.
In a second such risk evaluation, the agency rather unsurprisingly finds that Asbestos Part I (chrysostile asbestos) also presents an unreasonable risk and thus will be subject to additional future controls. In this case asbestos is already largely being phased out of use except in very specialized applications and additionally already is subject to tight controls, however this action will likely increase those controls moving forward. See the action here.
TSA
Pursuant to standards of the International Civil Aviation Organization (ICAO), effective June 30, 2021, all international air-cargo transported on commercial aircraft must be screened by the aircraft operator or received from another regulated entity that has applied security controls that satisfy the international standards. The Transportation Security Administration (TSA) intends to implement a new program that meets the ICAO standards for an alternative to screening and is announcing a closed meeting with representatives of e-commerce fulfillment centers, manufacturers, shippers, suppliers, warehouses, and third-party logistics providers who ship international air cargo to discuss this alternative framework. The meeting is January 13th. See the relevant details here.
FMCSA
The agency published a new final rule amending its rulemaking procedures by revising the process for preparing and adopting rules and petitions. Also, the Agency is adding new definitions, and makes general administrative corrections throughout its rulemaking procedures. See the action here.
The agency is proposing to revise the regulatory guidance concerning recording time operating a commercial motor vehicle as a ''yard move.'' This guidance applies to all commercial motor vehicle (CMV) drivers required to record their hours of service. The Agency requests public comments on the proposed guidance, which includes examples of properties that are and are not ''yards.'' Movements of CMVs in ''yards'' would be considered ''yard moves'' and could be recorded as on- duty not driving time rather than driving time. Comments are due by February 3, 2021. See your way in for comment here.
Labelmaster is a full-service provider of products, shipping and training software, and professional consulting services to assist the DG and HS&E professional to comply with national and international regulations. See our full line of solutions at www.labelmaster.com.