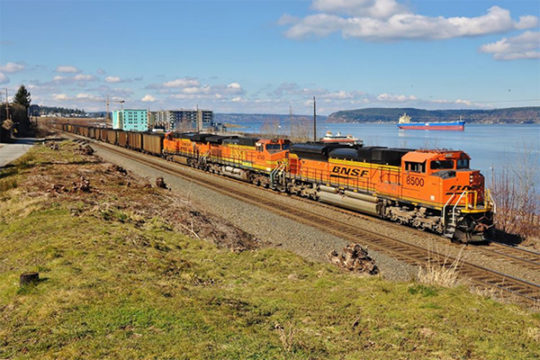 It's the end of the first full week of the New Year and as far as such things go, it was relatively quiet, although the IMO released a newsworthy corrigendum for the IMDG Code. We'll discuss that in a bit more detail below. An FRA notice rounded out the week's news. The country is entering what is typically the most active and difficult portion of the winter months now, with all of us preparing to "gut out" January and February. Be sure your company's safety plan takes into account not only the slippery snow and ice but also the cold—employees working outside sometimes lose track of time and it's important to make sure they don't suffer from exposure or frostbite. Keep two eyes open for employee winter safety! Here's the latest:
IMO
As noted above the IMO released a new corrigendum modifying the IMDG Code Amendment 39-18—the organization's manual for shipping dangerous goods via marine transport. Here's a rundown of some of the more notable inclusions:
Minor changes to Part 2 classification criteria, including the ever present lithium battery zone, in this case offering an ancillary to the proper shipping name for UN3536
The usual raft of edits to the DGL in Part 3, in this case focusing mostly on Columns 15 – 17, as well as some shuffling of language in several SP's (see in particular SP 188—lithium batteries)
Changes to Part 4 packing provisions, including IBC's, portable tanks, and large packagings
Very minor text edits in Part 5 Consignment Procedures, Part 6 packaging specifications, and Part 7 transport operations
Minor edits to the appendices, glossary, and index to bring them into line with any relevant changes in the major text
While nothing in the corrigendum is especially earth-shattering in its impact, it's nevertheless important if your company uses this resource to carefully review its contents, update your text as applicable, and ensure that anything applicable to your operations is changed or implemented. Click here for the new corrigendum.
FRA
The agency published a notice establishing its Emergency Relief Docket (ERD) for 2020. The docket contains rules and procedures for the request and granting of various potential waivers of safety and other rules in the case of emergency situations involving the national railroad infrastructure vital to the public good. See the new 2020 docket here
Labelmaster is a full-service provider of products, shipping and training software, and professional consulting services to assist the DG and HS&E professional in complying with national and international regulations. See our full line of solutions at www.labelmaster.com