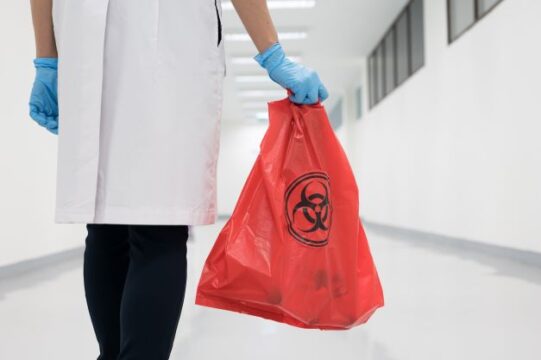 The last full week of August is over! Wow. Here comes the new school year—most schools will be back in session in the next week or two. Watch out for those school buses that will soon be on the move in the morning and late afternoon, and the many places where increased foot and car traffic may cause congestion and could impact safety. We all want our kids to have a great back-to-school experience, and that starts with getting there and back in one piece! We're also going into the last full week of the traditional summer season—many of our fellow employees might be making plans for a big Labor Day trip or party for next weekend and may not always have their minds on their task at hand—we all enjoy a holiday—so let's also put extra focus on helping to keep our workplace environment safe and healthy this week, to wrap up the summer right. Here's the latest regulatory news:
PHMSA
The agency announced an extension of the comment period for its proposal regarding the potential implantation of electronic hazard communication methods (shipping papers) in the future. The new deadline for comments is October 24th. See all the details here.
The agency announced that it will exercise regulatory enforcement discretion for persons who offer for transportation waste generated from medical treatment of known or suspected monkeypox patients, and who are unable to obtain results via molecular assays or genetic sequencing of patient samples to confirm the clade of monkeypox virus for classification determination. The relief offered in this notice facilitates safe movement of medical waste to approved disposal facilities via motor vehicle for the purposes of protecting public health. See the extensive caveats and specific guidance information here.
EPA
The agency published a revised risk determination under the TSCA for Caron Tetrachloride. Find the revised evaluation here.
Transport Canada
The Canadian General Standards Board (CGSB) has released the draft of Safety Standard CAN/CGSB-43.149 for a 60-day consultation period. Safety standard CAN/CGSB-43.149 sets out the requirements for designing, manufacturing, maintaining, qualifying, inspecting, marking, selecting, and using ton containers for the transport of dangerous goods (a ton container is basically a "double-stacked" 55-gallon drum, i.e. a 110 gallon container). See how to access the draft here.
Labelmaster is a full-service provider of products, shipping and training software, and professional consulting services to assist the DG and HS&E professional to comply with national and international regulations. See our full line of solutions at www.labelmaster.com.