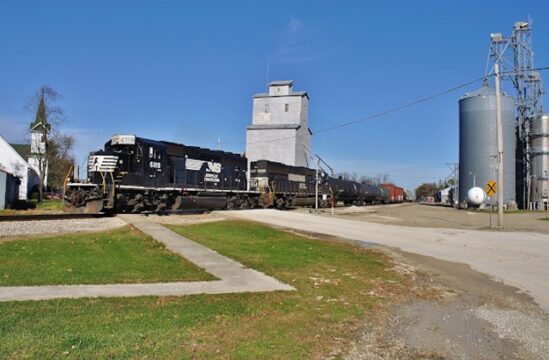 Here we are in April! Spring Break time is here, so let's all be sure that we have planned how we will help employees stay safe during a period when many workplaces may be shorthanded or have employees daydreaming of the beach (don't we all!). Hopefully, warmer weather will soon give all of us a little break. Meanwhile, here's the latest regulatory news from what turned out to be a busy week, including an addendum published to the ICAO TI—an infrequent occurrence worth taking special note of:
ICAO
ON March 31st, 2023, ICAO published an addendum to its TI, or Technical Instructions for the Safe Handling of Dangerous Goods by Air. The ICAO TI forms the regulatory basis for the more familiar IATA DGR, which is essentially an industry document that enforces (and can often add to) the ICAO regulations. The new ICAO addendum deals with the carriage of lithium batteries contained in equipment in checked or carry-on baggage by passengers:
The following amendment is approved and published by decision of the Council of ICAO and should be incorporated into the 2023–2024 Edition of the Technical Instructions (Doc 9284) with an applicability date of 27 March 2023:
In Part 8, Chapter 1, page 8-1-3, Table 8-1, amend sub-paragraph e) to read as follows:
e) portable electronic devices containing batteries should be carried as carry-on baggage; however, if carried as checked baggage: – measures must be taken to prevent unintentional activation and to protect the devices from damage; and – the devices must be completely switched off (not in sleep or hibernation mode) if the batteries exceed:
– for lithium metal batteries, a lithium content of 0.3 grams; or
– for lithium-ion batteries, a Watt-hour rating of 2.7 Wh.
It's likely that the IATA DGR rules will also change to reflect this revision, so be sure to keep an eye open for it—as will we!
Meanwhile, see the addendum HERE
IATA
IATA also posted an Addendum (Addendum II) to the DGR. The Addendum modifies PI 952 with respect to the carriage of lithium batteries. It also revises a number of carrier limitations, many of which also have to do with lithium batteries.
See the new addendum:
PHMSA
The agency published a safety advisory related to the recent train derailment in East Palestine, Ohio. The accident resulted in a significant release of hazardous materials and accompanying fire and environmental damage, although thankfully no one was injured. The advisory urges shippers to accelerate the use of DOT-117 type tank cars rather than the older DOT-111 type tank cars for use in hazmat service. DOT 111 cars are currently mandated for retirement in 2029.
See the advisory HERE
Transport Canada
The Ministry has published a proposal for a new fee structure that would apply to the design and production of what it calls "means of containment," i.e., packaging. The ministry notes that the fees are required to support its efforts to administer the monitoring and certification of such programs. There is a 60 day comment period allotted for the provision of feedback to the ministry regarding the proposal.
Find out more HERE
FMCSA
The agency requested approval to renew an ICR titled, ''Training Certification for Entry-Level Commercial Motor Vehicle Operators,'' which will continue to be used to register providers of entry-level driver training and to provide State Drivers' Licensing Agencies with information on individuals who have completed said training. Comments on this notice must be received on or before May 30, 2023.
See the ICR HERE
OSHA
The agency published an ICR renewal related to aerial lifts. Such lifts, commonly called "scissor-lifts," are a common piece of equipment in industrial settings and their safe use is closely monitored by OSHA.
See the ICR HERE
A second renewal focuses on an ICR related to the safe maintenance of walking and working surfaces. Slips, trips, and falls are a significant contributor to workplace injuries, and the OSHA standard related to the proper care of these areas is an important part of helping to mitigate these risks.
Read more HERE
Labelmaster is a full-service provider of products, shipping and training software, and professional consulting services to assist the DG and HS&E professional to comply with national and international regulations. See our full line of solutions at www.labelmaster.com.