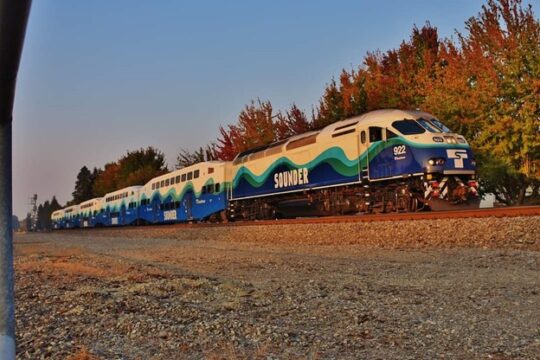 This blog publishes on Halloween, 2022; so, Happy Halloween! Hopefully your day is filled with treats rather than tricks. Remember that the kids will be out in force today, and not necessarily paying much attention to traffic and other safety issues, so it's up to us adults to take extra care to protect them and help them enjoy a safe and happy holiday. Here's the week's regulatory news:
PHMSA/DOT
The agency has released its new "OCFR," which is a new web-based application that will (according to the agency) make relating to the Code of Federal Regulations (CFR) easier for DG professionals by tying together search and link functions in order to make researching particular rulemakings and interpretations easier and more user friendly. See a document that helps explain the new system and how to interact with it here.
FAA
The agency published an interesting study on the impact of state of charge (SOC) on lithium battery safety during transport. As you might guess, the study finds that increased state of charge can lead to more active events when problems occur. However, there is a great deal of other more technical information and given that lithium batteries are now such a huge part of the DG Equation for all of us, many people might be interested in a more in-depth look at the findings. See them here.
Is your drone (or someone's you know!) a DG? Some are, and some may not be. FAA has published a handout to help people make that determination. See the literature here.
EPA
The agency has proposed an ICR that will require entities subject to the Toxic Substances Control Act (TSCA) to report the use of TSCA subject material that may cause injuries to personnel and or impacts to the environment. Comments close on November 28th. See the full details and how to comment here.
The agency renewed an ICR dealing with the safe return and disposal of airbags—another big DG item many of our readers deal with. See the details here.
FRA
The agency has extended the comment period for its proposed rule that would govern required minimum train crew size (typically, at least two people in most circumstances). The new extension ends on December 21st. See details here.
DHS
The department has published an ICR related to minimum acceptable criteria for the acceptability of state driver's licenses, state issued identification cards, and other such items for use in accessing federally governed facilities. The "Real ID" program has been afoot for several years but, as with many other things, implementation has been set back by the COVID-19 pandemic's impact. See the ICR's details here.  
Labelmaster is a full-service provider of products, shipping and training software, and professional consulting services to assist the DG and HS&E professional to comply with national and international regulations. See our full line of solutions at www.labelmaster.com