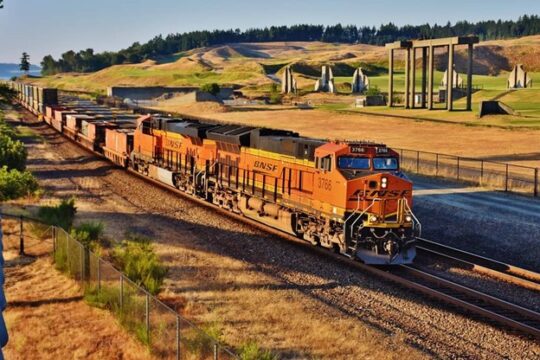 Welcome to August! Summer continues to roll on by. Every year, it seems to go a bit faster, too! August is often the month that sees businesses have the largest number of employees off on vacation. Because of this, short staffing can sometimes be an issue and the employees that are still busy working can feel like they have to rush or cut corners to keep up. As HSE professionals, remember that it's our job to help them keep working safely. No corner cutting! August is also often the hottest month of the year in many places in our country. Keep heat safety in mind this month! Now, on to the week's regulatory news:
PHMSA
In what is easily the week's biggest story, PHMSA released the final rule HM-215P, its semi-annual international harmonization rule. While this rulemaking contains no "dynamite" that would represent seminal shifts in how things get done, it nevertheless has significant changes, including, as always, lithium batteries. Here's a summary of some of the "high points" (Remember that the rule, linked to below, must be reviewed in its entirety to see ALL changes):
PHMSA is amending the Hazardous Materials Regulations (HMR) to incorporate by reference the newest versions of various international hazardous materials (hazmat) standards and new or updated International Organization for Standardization (ISO) standards
PHMSA will authorize rail or motor carrier hazmat transport under a temporary certificate issued under Transport Canada's Transport of Dangerous Goods Regulations (TDGR). This basically establishes reciprocity with Canada regarding their authorization for the same modal use of US Special Permits or SP's
The periodic inspection for chemicals under pressure is being expanded from five to ten years for cylinders filled with UN3500 that are used as fire extinguishing agents.
PHMSA is adding an exception for lithium batteries in equipment that are attached to or contained in packagings, large packagings, intermediate bulk containers (IBCs), or cargo transport units as equipment in use or intended for use during transport
Other Lithium battery issues of note:
Minimum size markings of 100 mm x 100 mm for the lithium battery mark (minimum 100 mm x 70 mm for smaller packages) which harmonizes with ICAO/IATA Note that older marks remain compliant!
Modification of stowage requirements to add stowage code 156 to UN3090, UN3091, UN3480 and UN3481.
Additional notation on the shipping paper for lithium batteries being shipped as Damaged/defective or disposal/recycling
There are changes to the HMT:
There is a new entry for UN3549 Category A Medical Wastes, Category A, Affecting Humans, solid or Medical Waste, Category A, Affecting Animals only, solid''
Adds:
UN0511 Detonators, electronic programmable for blasting
UN0512 Detonators, electronic programmable for blasting
UN0513 Detonators, electronic programmable for blasting
UN3549 Medical Waste, Category A, Affecting Humans, solid or Medical Waste, Category A, Affecting Animals only, solid
Modifications:
The proper shipping name for UN3363 now has a third option of "Dangerous Goods in Articles" in addition to "Dangerous Goods in Apparatus" or "Dangerous Goods in Machinery". They will be adding the Articles entry option to "Fuel system components" proper shipping name in the table.
Special Provisions (SP's) see some changes:
SP 134 has amended language to clarify its use in connection with lithium batteries installed in cargo transport units, UN3536, provided the unit is designed only to provide power external to the transport unit.
New SPs 196 and 197 were added to outline thermal stability testing requirements for Nitrocellulose.
SP 360 assigned to UN3481 and UN 3091 to instruct those vehicles only powered by lithium batteries must be assigned the identification number UN3171. SP 360 will now also clarify that lithium batteries that are installed in cargo transport units which are designed only to provide power external to the transport unit must be transported as UN3536.
New SP 430 was assigned to UN3549, specifies the appropriate use of the proper shipping name only for solid medical waste of Category A transported for disposal.
New SP 441 was assigned to marine pollutants transported under UN3077 or UN3082 to allow the use of a technical name in association with the basic description to be a proper shipping name listed in the hazmat table provided the name chosen does not also include an n.o.s or is one that is assigned a "G" in column (1) of the table. For example, the proper shipping name "Paint" would be acceptable as a technical name for EHS materials
Changes for shipping papers are included:
Vessel transport – clarify the flashpoint requirement is only for liquid hazmat that have a primary or subsidiary hazard of Class 3 and a flashpoint of 60°C or below
Adding paragraph (i)(4) for damage/defective/disposal/recycling lithium batteries to have an appropriate notation. The statement "DAMAGED/DEFECTIVE", "LITHIUM BATTERIES FOR DISPOSAL", or "LITHIUM BATTERIES FOR RECYCLING" would be needed on the shipping paper as appropriate
Marine pollutant technical name clarification (see SP 441)
Adding paragraph (q) to require documentation of the holding time for refrigerated liquefied gases transported in portable tanks
Other regulatory changes of note:
PHMSA added a new paragraph (b)(3) to 172.315 to require, for air transport, that the entire LQ mark must appear on one side of the package. This harmonizes with the existing requirement in the ICAO TI
PHMSA is harmonizing with ICAO to add specific restrictions on wrapping marks around corners of packages (i.e. those applied with a self-adhesive label, LQ, and EQ marks) and that hazard class labels for shipments that are transported by air must be on one side of the package
Remember, the above points are not ALL the changes that have taken place but instead only some of the more notable ones affecting the most stakeholders. It's important to review the rule yourself to see if there are things that may impact your own part of the industry. Here's the link to the rule.
FMCSA
The agency published an ICR related to commercial vehicle marking requirements.
FRA
The agency published a proposed rule that would govern mandated train crew size nationwide. This would replace the developing patchwork of crew size rules developing via state rules. In most cases, at least two people would be required, especially for "key" trains which are those carrying hazardous materials. In other cases, single crews might be allowed, but only in specific cases following review of operations and public comment, including by railroad employees. See the details here.
Labelmaster is a full-service provider of products, shipping and training software, and professional consulting services to assist the DG and HS&E professional to comply with national and international regulations. See our full line of solutions at www.labelmaster.com.