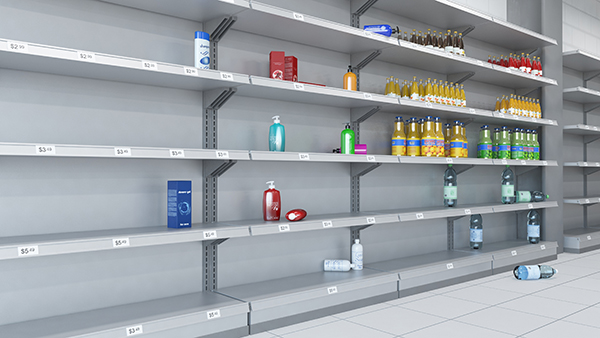 The COVID-19 crisis commands most of the week's regulatory news. As the world continues to work through its response, the weekly DG Digest will continue in its present format during the crisis: one section devoted specifically to news related to the pandemic, with other news in a separate section. Labelmaster remains fully operational and serving the logistics chain as it responds in this time of need. Here is the latest update:
COVID-19 Specific News
PHMSA
The agency announced it will relax enforcement action in reference to recurrent training requirements for dangerous goods training certification affected by the pandemic. This relaxation of requirements is in effect, at least initially, for ninety days. This action does not excuse the requirement for initial training. See the action here.
Canada TDGR
As with PHMSA above, Transport Canada joined the competent authorities of many other nations in extending training certificate expiration relief to its dangerous goods professionals. The action allows for certificates expiring during the emergency to continue valid while recurrent training may be constrained by the restrictions imposed by the pandemic response.
In a second related action, Transport Canada offered similar consideration in reference to the testing and recertification of means of containment (i.e. packages). See the two certificate actions here.
HHS
Although not specifically dangerous goods related, the Department of Health and Human Services published an official list of materials that are declared scarce of threatened by hoarding. The action allows HHS to take action to protect the assets in a way that best serves the national interest. See the list here.
IATA
The Association published a guidance document for operators that offers information related to the transport of both viral samples and alcohol based sanitizing products during the pandemic. See the guidance page here.
Other News
PHMSA
The agency announced a meeting of its newly active Lithium Battery Air Safety Advisory Committee. The meeting is currently scheduled to operate under normal circumstances on September 16-17, 2020 in Washington DC. See the notice for details.
EPA
The agency announced a three day virtual meeting (no physical attendance) of the Hazardous Waste E-Manifest Advisory Board for April 14-16, 2020. The Board assists EPA with issues related to continuing implementation of this new reporting mandate. See the details here.
OSHA
The agency published a renewal of its annual occupational noise exposure survey. OSHA sets an 85 decibel (db) limit for an 8-hour average work shift. Average exposures above that level require mitigating protective actions for workers. See the renewal here.
Labelmaster is a full-service provider of products, shipping and training software, and professional consulting services to assist the DG and HS&E professional to comply with national and international regulations. See our full line of solutions at www.labelmaster.com.