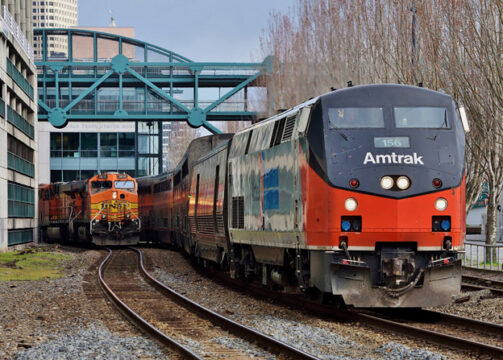 Spring moves along as we head deeper into April, and it's a good time to think about company emergency plans. Spring storm season is here, and several recent severe weather outbreaks across the nation remind us that as HS&E professionals, we need to keep our plans up to date to help protect our fellow employees if stormy weather becomes a factor at your site location. Don't get caught out; revise and update your plans now. It was a fairly typical week in the regulatory world; here's the latest news:
PHMSA
The agency remains busy addressing Special Permit issues. A new set of actions was published this week; as is often the case, many of the items relate to cylinders, other pressure vessels, and portable tanks. See the results in the links below:
https://www.govinfo.gov/content/pkg/FR-2021-04-07/pdf/2021-07145.pdf
https://www.govinfo.gov/content/pkg/FR-2021-04-07/pdf/2021-07139.pdf
https://www.govinfo.gov/content/pkg/FR-2021-04-07/pdf/2021-07144.pdf
TSA
The agency published an ICR related to biometric data collections for drivers needed as part of its threat assessment process. TSA works with state DOT's in granting CMV driver hazardous materials endorsements approvals. See the ICR here.
OSHA
The agency has extended to May 19th its open comment period related to the recent proposed revision to the OSHA 29 CFR 1910.1200 Hazard Communication Standard (HCS). The NPRM under consideration will revise the HCS to reflect the 7th revision to the UN Globally Harmonized System or GHS. See the extension here.
The agency also published an ICR related to its respirator fit test requirements for employers.  Respirators of various types are a commonly used piece of safety equipment in many sectors of industry, and most of them do require a fit test to ensure that user employees are properly protected. See the ICR here.
FRA
The agency published an ICR seeking comment and data regarding potential changes to its "Form F" violation reporting system. Form F allows both railroad employees and members of the public to report alleged violation of railroad related regulations and or railroad operating rules. See the ICR here.
Labelmaster is a full-service provider of products, shipping and training software, and professional consulting services to assist the DG and HS&E professional to comply with national and international regulations.  See our full line of solutions at www.labelmaster.com