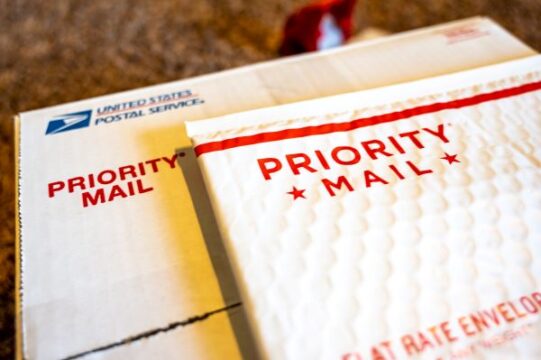 The weekend just concluded featured the annual Earth Day commemoration. While opinions may differ on the direction of environmental policies, every company can usually benefit from ideas that help to reduce waste streams and that allow for the more effective use of consumable resources like energy and water. Both these things can help to reduce costs—always a winning direction for our workplaces. Here's the latest regulatory news:
USPS
The Postal Service further revised Publication 52, Hazardous, Restricted, and Perishable Mail (Pub 52) to incorporate new requirements for mailers to use unique service type codes and extra service codes within the tracking barcodes and electronic data submission for package shipments containing hazardous materials (HAZMAT) or dangerous goods (DG). This rule standardizes the acceptance and handling of package shipments containing HAZMAT/DG by collecting electronic data to ensure these items are handled appropriately with regards to the category of HAMZAT/DG contained within the package and to create electronic manifests for the Postal Service's air carrier suppliers. This rule is effective July 9, 2023, except section 323.3 of Pub 52, which will be effective January 21, 2024.
The following items are clarified in this rule:
When shipping HAZMAT internationally, dangerous goods (DG) terminology is used rather than HAZMAT.
HAZMAT and DG are not eligible to be mailed in letter or flat-sized mail pieces.
These new requirements are in addition to current Pub 52 regulations and do not exempt mailers from complying with existing standards.
When shipping to Army Post Office (APO), Fleet Post Office (FPO) or Diplomatic Post Office (DPO) destinations, mailers must follow international DG regulations. This mail is only treated as domestic for pricing purposes.
Packages being sent domestically containing new electronic devices, in original unopened packaging or manufacturer certified new or refurbished devices, that are not required to, and do not bear a lithium battery marking are exempt from applying service type codes and extra service type codes. This exemption does not apply to packages being sent internationally.
These packages must meet the following requirements:
(a) only button cell batteries installed in equipment; or
(b) no more than 4 lithium cells; or
(c) 2 lithium batteries installed in the equipment they operate, (i.e., cell phones, tablets, digital readers, or glucose monitors etc.); or
(d) when there are no more than two mailpieces in a single consignment, per Pub 52, Section 349.
In related news, the Federal Register Notice, 87 FR 73459 published on November 30, 2022, required mailers to provide physical separation of HAZMAT/DG from non-HAZMAT/DG packages. Upon full implementation of the electronic indicators on July 9, 2023, mailers may submit a request for a release from the requirement to separate HAZMAT/DG from non-HAZMAT/DG when tendering to the Postal Service. Internal Postal Service data will be utilized to validate compliance with this rule prior to approving customer release of the separation requirement. The requests can be submitted to the Director, Product Classification, 475 L'Enfant Plz. SW, Rm. 4446, Washington, DC 20260– 5015.
PHMSA
The agency published its latest tranche of Special Permit actions. As is usually the case, the actions largely address issues with lithium batteries, portable tanks, and specification cylinders. Review them below using the three provided links:
CPSC
The commission published an NPRM that would affect emissions levels from portable generators. Many businesses use these devices in a wide variety of applications. See the proposed rule here.
DHS
The agency is renewing an ICR related to its Chemical Security Assessment Tool. This is a program that helps subject manufacturers craft adequate security planning to protect the chemicals they have or use at their facilities. See the ICR here.
FMCSA
The agency published an ICR related to its ongoing program developing rules for automated driving systems for commercial vehicles (i.e. "driverless trucks"). FMCSA is working towards a set of regulations that would govern how these systems may one day be used in revenue transport. See the ICR here.
OSHA
The agency published a corrective update to an ICR related to industry use of asbestos. Asbestos is a particularly dangerous material when improperly handled and as such OSHA has strict rules governing its use. See the update here.
Labelmaster is a full-service provider of products, shipping and training software, and professional consulting services to assist the DG and HS&E professional to comply with national and international regulations. See our full line of solutions at www.labelmaster.com.