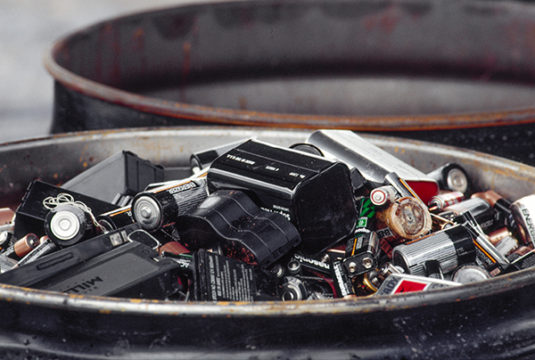 Todd Coy, Vice President at KBI, will speak about "Lithium Battery Recycling and End of Life Transport" at the 14th annual Dangerous Goods Symposium, September 4–6, 2019, in Chicago.
The third day of every Dangerous Goods Symposium is devoted to lithium battery issues, with an expert panel sharing the latest regulatory developments and fielding pointed questions from the audience. Why does a single type of hazardous material get that level of attention? Because lithium batteries and devices are the biggest source of concern, headaches and frustration in the Dangerous Goods galaxy.
And their potential market is only getting bigger.
The next decade will see huge growth in electric vehicles, hybrid vehicles and other devices that use large-format batteries—and all those batteries will need to be recycled or disposed of. KBI is positioned to handle that demand, and Todd Coy is excited about the potential.
Exponential growth in EVs and hybrids
"Several original equipment manufacturers have announced plans for full electrification," Coy says. "That means the market could potentially expand exponentially over the next decade."
The numbers back him up. According to Deloitte:
China, which already accounts for more than half of electric vehicles sold, is implementing subsidies and credits to drive further electrification.
India recently initiated incentives to make electric vehicles 30% of all new vehicle sales by 2030.
In Europe, several countries—including Norway, the United Kingdom, France and the Netherlands—have announced bans on the sale of conventional gas and diesel vehicles over the next two to three decades. In Norway, electric and hybrid vehicles already account for 52% of all new car sales.
Globally, sales of electric and hybrid cars increased by 54% in 2017 alone, and battery prices have dropped by more than 80% since 2010.
Coy says KBI is ready. "We deal with all facets of the battery supply chain, from producers on the manufacturing side to original equipment manufacturers to car dealers and companies that specialize in auto recycling."
North American capacity for lithium battery recycling
Coy wants people to know KBI has the capacity—in place, today—to meet that growing demand.
"In the industry there's a lack of awareness that lithium-ion battery recycling is happening in North America," he says. "Our Retriev Technologies subsidiary received a 2009 grant to build a U.S. facility dedicated to managing the batteries coming into the market over the next 20 to 30 years, and we have a facility in British Columbia that's been recycling lithium ion batteries since 1996.
"Our capacity is not being challenged, and it won't be over the mid- and long-term future. There's a misunderstanding that there is no lithium battery recycling, but we're doing it."
"Lithium battery recycling is suddenly sexy"
KBI stays busy not just transporting batteries, but educating supply chain partners about making those shipments safe and compliant.
Coy says, "Batteries are universal—they're ubiquitous, they're everywhere—but there's a general lack of awareness about how the end-of-life battery supply chain actually works. Transport is the most expensive component of end-of-life management.
"We get a lot of calls where they say, 'Hey, we have a battery, I need you to come get it!'" he explains. "We drill down to find out more. Is it damaged? How long has it been sitting? There might be obvious signs—if there's been a thermal event or a strong odor indicating a breach—but if it's unresponsive in the vehicle and the onboard diagnostics can't read it, does that imply it's damaged? We walk through the whole process."
He sees changes that point to a new maturity level for the entire battery recycling market. "Lithium battery recycling is suddenly sexy," he says. "We're bringing the science to the table and modeling the system to be like the lead acid battery recycling market, where 99% of them are recycled and 95% of the yield goes into new batteries.
"That's our model for sustainability—environmentally safe, clean and practical. We have finite resources, and it's important that they're protected."
Labelmaster is a full-service provider of goods and services for hazardous materials and Dangerous Goods professionals, shippers, transport operators and EH&S providers. See our full line of solutions at labelmaster.com.