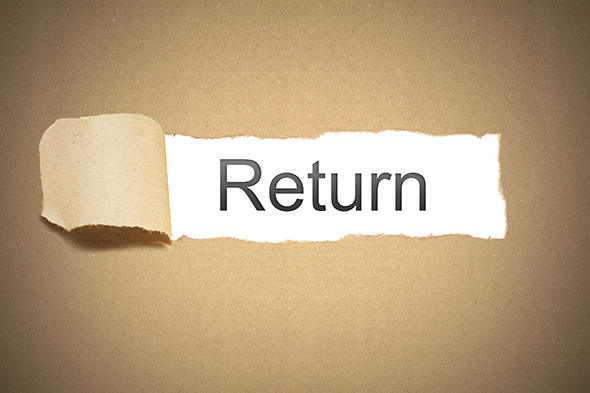 Q: Reviewing the PHMSA HM-253 Final Rule on reverse logistics issued March 31, it appears it doesn't really address returns from consumers to suppliers or manufacturers. How do you suggest keeping these shipments compliant?
You are correct. Although the new PHMSA ruling contains regulatory relief for reverse logistics shipments that originate from retail stores, it does not directly affect the customer returns process.
That's disappointing for companies in the e-commerce retail market, because coordinating consumer returns of hazardous materials can be a nightmare:
Do you let the customer try to figure out how to ship the product and hope for the best?
Do you inconvenience your customer by making them drive the product to the nearest retail store, so your employee can ship the return?
What if you don't have any retail stores?
Who's responsible for reverse shipping compliance?
To start, it's important to know that it is the shipper's responsibility to comply with hazmat transportation regulations—and, in the customer return scenario, the customer is the shipper. In Letter of Interpretation 09-0139, PHMSA states:
…an individual or private citizen does not meet the definition of a hazmat employee and is not required to have hazardous materials training. However, an individual or private citizen must comply with all applicable HMR requirements when offering hazardous materials to a commercial carrier for transportation in commerce."
This becomes a Catch-22: customers are not required to be trained, but they still have to follow the rules. How are they supposed to follow the rules without any training?
That's where you come in.
Although recipients of non-compliant hazardous material shipments (i.e., you) are not necessarily liable for mistakes made by other shippers (i.e., your customers), your company's name and address are likely to be on the package, possibly leading to warnings from carriers and unwanted oversight from DOT enforcement personnel.
Furthermore, no business wants to see their products identified as the source of some sort of incident in transportation. If a customer has a return shipment rejected, who are they going to blame? You.
That's why you should take whatever steps possible to help your customers ship packages in accordance with regulatory requirements.
How can you help customers ship returns compliantly?
When developing your customer returns process, be sure to consider the following:
Notify customers that rules exist for hazmat shipments and that it is their responsibility to follow the rules;
Train customer service representatives on the dangers of hazardous materials so they can instruct customers;
Give customers guidance on the shipping requirements for the product being returned; and
Insist that all return shipments are made via ground shipping, as there are additional regulatory exceptions allowable for these modes as compared to air transport.
That last point is especially important for lithium batteries, as batteries being returned are more likely to be damaged or defective. In light of recent incidents involving lithium batteries,  you'll need to take all precautions to keep them off of any aircraft. Plus, the practice of shipping even properly functioning lithium batteries by air has become significantly more complicated as a result of the new ICAO restrictions in effect since April 1.
Until PHMSA gets around to clarifying their reverse shipping regulations for customer returns, you will have to be your customers' de facto Dangerous Goods consultant.
---
Labelmaster Services can help your company develop the most efficient reverse logistics procedures for your operation and customer base. Call 800-578-4955 or 206-697-0560 (outside the U.S. and Canada), or email contact@labelmasterservices.com to learn more.