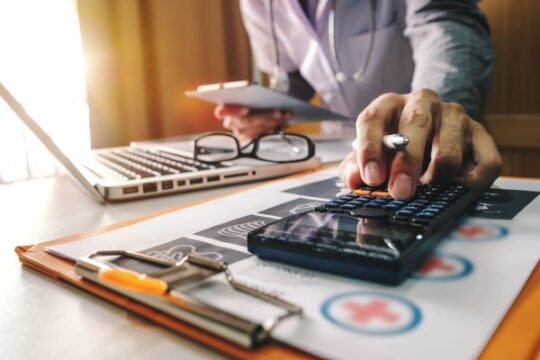 No matter what business you're in, there are two basic ways to grow profits—reducing costs and increasing revenues.
In Dangerous Goods transport, a lot of the focus tends to be on reducing costs. And that's a good place to focus, since there are often inefficiencies and hidden costs which can be identified and smoothed over.
But what about the revenue side? The best way to add revenue is to add more volume, but what can a hazmat shipping operation do to actually bring in more customers or grow volume with current customers?
One simple way to grow volume—and revenues, and profits—is to automate your hazmat shipping compliance by integrating our DGIS solution with your automation platform. Adding DGIS to your workflows can help you add new items, new modes, new destinations and new locations to your operation's scope—and you'll do it with more confidence and higher efficiency.
Here's how.
Let's talk about confidence in your Dangerous Goods compliance
Before we get into the specifics about hazmat automation increasing profits, we have to talk about the core underlying issue—confidence.
The main reason many supply chain operations don't ship more hazmat is a lack of confidence. Which is completely understandable. Hazmat shipping is intimidating!
It's critical to comply with Dangerous Goods regulations, but those regulations come in 1000-page manuals.
Even if you could memorize those manuals, you'd also need an encyclopedic knowledge of your master data—exact information about the components and chemical makeup of every hazmat item you ship.
Then you'd have to clone yourself to work every shift at every location.
That's why many organizations simply don't have the confidence to expand their Dangerous Goods operations. If they even ship hazmat at all.
DGIS gives you the confidence you need. When it's integrated with your ERP, TMS or WMS platform, you'll see hazmat documentation and validation—based on the latest regulatory updates—appearing in the same window as all your other shipping information. That makes Dangerous Goods processing a seamless part of your normal workflows. And DGIS also makes all your master data available to anyone in your organization.
When hazmat compliance is part of the processes your teams execute every day, it's easy to be confident that you can do it right.
Meet the demand for Dangerous Goods
There's massive demand for Dangerous Goods items on the consumer end and throughout the supply chain—for everything from lithium battery devices to flammable liquids to inhalation hazards—representing billions of dollars in revenue for companies willing to meet it.
Yet we know carriers that won't carry hazardous materials, and 3PLs that won't handle them. Some deal with a limited amount of Dangerous Goods, but only certain classes, while others restrict themselves to hazmat that can be shipped under Excepted or Limited Quantity provisions.
These organizations are leaving money on the table because they lack the confidence to handle Dangerous Goods compliance.
Are your competitors meeting that demand, and earning that revenue?
Automating your Dangerous Goods processes with DGIS can give you the confidence to ship anything compliantly. Add those items. Meet that demand. Capture that revenue for yourself.
Ship hazmat by every mode, to any destination, from every location
Different organizations have different reasons for handling less hazmat than they possibly could. Integrating DGIS with your ERP, TMS or WMS platform can help you overcome these roadblocks, so you can ramp up Dangerous Goods processing to fully meet demand.
Comfort with one mode, but not others. Many organizations feel confident about complying with 49 CFR regulations governing ground shipping, but less so with air or maritime transport. DGIS applies the regulations for every shipping mode to every shipment in your workflow, so you can confidently ship hazmat by road, rail, ship or plane.
Comfort with domestic destinations, but not worldwide. Similarly, many US operations are comfortable with domestic hazmat shipments but are more wary of international regulations. DGIS applies all regulations relevant to wherever you're shipping, so you know your shipments will be compliant from Copenhagen to Cape Town to Kolkata.
Shipping from limited locations. Some companies only ship Dangerous Goods from one or two locations, but not from others. With DGIS integrated into your automation systems, you can get complete documentation and validation on every screen in your organization, so you can ship as much hazmat volume as needed from all your locations.
When you overcome these roadblocks, there's no limit to the volume of Dangerous Goods you can ship. And that means there's no limit to the revenues and profits you can realize.
Discover new revenues and profits with DG automation
There has never been greater demand for Dangerous Goods and products that contain them. Supply chain organizations who can meet this demand can enjoy record revenues and profits.
Integrating DGIS with your automation platform can help you meet this demand with complete confidence in your compliance, so you can realize revenues and profits like never before.
Ready to see what DGIS can do for your operation?


Make sure your shipments are safe and in complete compliance with a full line of solutions from Labelmaster—a full-service provider of goods and services for hazardous materials and Dangerous Goods professionals, shippers, transport operators and EH&S providers.