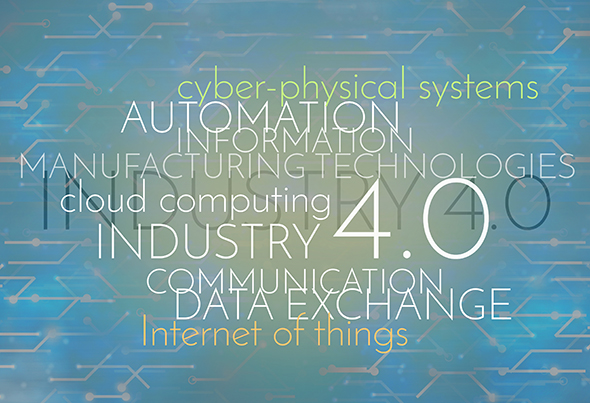 Over the last few months, we've published several posts about new trucking technologies and their potential impact on the Dangerous Goods industry. But the wave of innovation that's reshaping the trucking business is sweeping through the rest of the supply chain as well. For example:
In 2016, venture firms poured at least $4 billion into shipping and supply chain management startups.
Incubators for logistics startups turn out robust cohorts in Memphis, San Francisco, Detroit, Rotterdam and elsewhere.
Giants such as IBM, Walmart and Maersk have announced significant investments in blockchain logistics applications, maintaining supply chain data in open source distributed databases.
Today's supply chain technology is already vastly more sophisticated than it was just a few years ago. If these trends are any indication, the supply chain of 2027 will look even more different.
Here's a look at a few major supply chain technology trends and how they might already be impacting Dangerous Goods transport.
Industry 4.0—the smart factory
McKinsey defines "Industry 4.0" as (in part) "the next phase in the digitization of the manufacturing sector, driven by … the astonishing rise in data volumes, computational power, and connectivity."
You've probably felt the effects. As manufacturing processes get smarter, they require ever more—and ever more accurate—data about every component and step involved.
As factory systems communicate with each other and their human operators, they also share real-time data with suppliers and logistics vendors. No element of the supply chain can operate as a self-contained system anymore—connection and communication are essential.
DG Assessment: It's exciting to think of a supply chain system where every function "knows" which elements are hazardous materials and how they must be handled. But that knowledge has to come from somewhere. Today's smartest operations integrate Dangerous Goods software with their ERP or WMS systems to ensure automatic compliance with the latest regulations.
The end of manual and written processes
The flip side of the smarter, fully connected supply chain is the end of written and manual processes. A recent manufacturing vision study found that, while 62% of operations currently use pen and paper to track vital manufacturing steps, the number is expected to drop to just 20% by 2022.
Manual processes—especially written records—are simply incompatible with the direction industry is headed. The increased likelihood of human error and the lack of real-time connectivity will handicap any organization competing with more modern shipping and manufacturing operations.
DG Assessment: Amen. As diligent and accurate as a team might be, errors happen. And in Dangerous Goods, errors are frequently expensive and occasionally tragic. A compliance assessment with a DG consultant can point out efficiencies that both boost margins and improve safety.
Wearables and augmented reality
Early last year, an article in Supply & Demand Chain Executive named 2016 the Year of Wearable Supply Chain Technology. Many of the trends cited in that article are even stronger in 2017, and why not? Wearable tech makes workers more efficient throughout the supply chain while making real-time connectivity more dependable and cost-effective.
But wearable tech might soon look quaint next to augmented reality eyewear. Imagine wearing glasses that tell you how to find what you're looking for and exactly what to do with it, leaving your hands free. It's not science fiction anymore.
DG Assessment: Wearables and augmented reality are whiz-bang cool, but they're no better than the data they convey. As long as an operation's hazmat software is up to date and fully integrated, then any technology that delivers it more effectively is a huge plus in our book.
Is there a new logistics technology you'd like to talk about? Leave a comment and tell us about it!
---
Labelmaster is a full-service provider of goods and services for the hazardous materials and Dangerous Goods professional, shippers, transport operators and EH&S providers. See our full line of solutions at labelmaster.com.