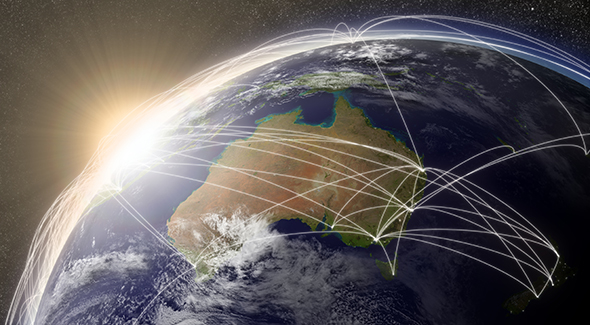 On September 22, 2015, the International Civil Aviation Organization (ICAO) announced the addition of a new portion of their website devoted to a centralized collection of aircraft tracking information.  The new information section of ICAO's public website was created in response to recommendations from ICAO Member States in February of this year at the High Level Safety Conference (HLSC) in Montreal, Canada.
Suggestions for airlines to constantly track aircraft locations in flight first emerged following the 2009 crash of Air France Flight 447 in the South Atlantic.  However, the disappearance of Malaysia Airlines Flight 370 on March 8, 2014 sparked increased international industry pressure on the airlines to install technology for automated tracking every 15 minutes.  Several airline industry groups have expressed concerns that the tracking information should be reported at 3-minute intervals, noting that Air France Flight 447 was actually equipped with systems reporting its position every 10 minutes and investigations still took 2 years and covered over 6,500 sq. miles of ocean before the wreckage was located.
A recommended standard is expected to be released by ICAO by the end of 2015.  Originally a November 2016 implementation deadline was discussed, but a final deadline may still be several years away due to complicated factors that will impact implementation, including among other things, costs imposed on the airlines to install equipment and global approval for satellite communication.
See the ICAO Global Tracking Initiatives website: http://www.icao.int/safety/globaltracking
---
Labelmaster is a full service provider of goods and services for the Hazardous Materials and Dangerous Goods professional, shippers, transport operators, and EH&S providers. See our full line of solutions at www.labelmaster.com.