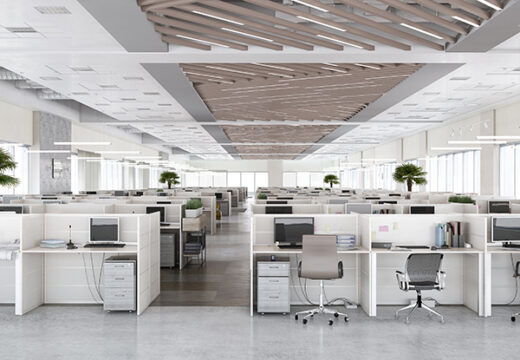 Admit it: You used to take hallway conversations for granted.
As a supply chain professional, how many times have you had a question about something and just walked down the hall and gotten an answer within minutes? These days, getting that same answer might require a chat, an email or a dreaded video call that forces you to change out of your pajamas.
With millions of workers now working from home to slow the spread of COVID-19, organizations at every link of the supply chain are figuring out new processes on the fly. And, as always, Dangerous Goods make everything more complicated.
At times like these, your technical infrastructure can make all the difference. We spoke with Mike Graves, VP Product Management at Pierbridge, about the disruptions supply chain organizations now face—and how the right technology can help solve them.
Communicating key information between home and warehouse
Most of the men and women who work our loading docks and warehouses are still on the job, on-site. (And, seriously, thank you for everything you're doing!) Many of their managers and support teams, on the other hand, are now sheltering at home. While the frontline people may have processes down cold for familiar shipments, new hazardous materials or situations pose a new challenge under these conditions.
Most people probably don't have copies of all the relevant regulatory manuals at home—and even if they did, they would still need a way to accurately share complete shipping information. How do they know something is DG? Where does a warehouse picker or packer get guidance about product identification, classification, packaging guidance and instructions?
"If you have a new product, who's going to do the homework?" says Graves. "That's where the administrative part comes in—making the classification, verifying the master data, determining the UN number, and all the other steps to make sure it ships compliantly. But those folks aren't just down the hall anymore. How do you take that information and deliver it to the shipping line?"
That's where a common, cloud-based, remotely accessible platform—such as Pierbridge's multi-carrier management solution, Transtream, integrated with Labelmaster's DGIS hazmat software—becomes indispensable. The manager and the warehouse worker can view the same screen—with the same complete information about the same product—at the same time, so both have full confidence that the shipment will be in full compliance.
"A mathematical explosion of variables."
Having your workforce scattered changes nearly every aspect of Dangerous Goods shipping.
"How do you mentor and teach someone?" asks Graves. "How do your processes change without in-person communication? Before, you might have had a warehouse person coming to the service desk and asking them to contact a customer—but now that customer has a different phone number and a different location. It's a mathematical explosion of variables."
The people and organizations on the other end of your shipments have been disrupted, too. Maybe you used to ship paint to three locations, but now it's only one. On the other hand, where you might have once shipped 50 laptops to one office, now you might be shipping 50 laptops to 50 people's homes.
Graves adds, "When you're fulfilling an order, you need to ask, 'Will someone be there? Will you be open?' There's a lot more thought about scheduling shipments than before. You have to have a common platform."
Not all work can be digitized
What happens when your shipping department goes from supporting four offices to 4,000?
Graves says, "Moving to a decentralized scenario means you can lose some of the control that's centralized in your back office. Not all work can be digitized—some work requires physical correspondence. People still need to get contracts signed or send samples, but employees at home will make on-the-fly decisions. Some of those might involve a trip to the post office, which is a higher-risk activity in this environment."
This is another case where home-office shipping solutions like the one Pierbridge offers can help employees work from home safely, efficiently, and cost-effectively. "Centralized cloud administration and controlled access to hundreds of carrier services enable safe, efficient no-contact shipping," Graves says.
With the right systems, he says, "You'll say 'Look how efficient we can still be, even when we're not all at the office."
Make sure your shipments are safe and in complete compliance with a full line of solutions from Labelmaster—a full-service provider of goods and services for hazardous materials and Dangerous Goods professionals, shippers, transport operators and EH&S providers.