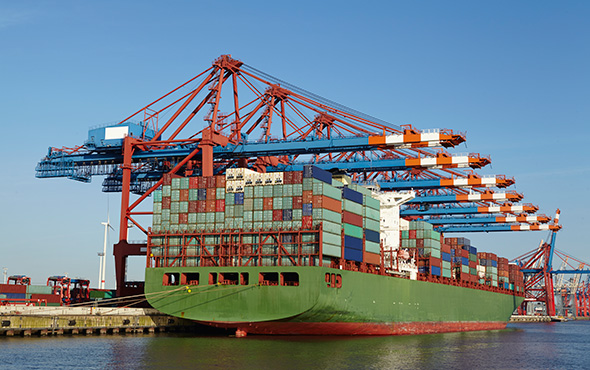 Seals Series, Volume 4

—
A massive freighter docks overnight at a U.S. port. Its containers hold the kind of hazardous material that, in the wrong hands, could put countless American lives at risk.
The next morning, the containers are offloaded to trucks and trains that take them to every corner of the country. A quick visual inspection confirms that none have been broken into, improperly accessed or otherwise tampered with.
This scenario is made possible every day by C-TPAT compliant security seals.
What is C-TPAT? What are C-TPAT compliant security seals?
C-TPAT stands for Customs-Trade Partnership Against Terrorism. Founded shortly after the terrorist attacks of September 11, 2001, C-TPAT is a voluntary, collaborative effort between U.S. Customs and Border Protection (CPB) and commercial shippers to develop comprehensive cargo security programs for imports into the U.S.
The organization currently has more than 10,000 members who account for more than half the value of all merchandise imported into the U.S.
C-TPAT members enjoy priority processing, a reduced number of CPB inspections and eligibility for self-policing instead of CPB audits. In exchange, they comply with stricter security standards—including the use of C-TPAT compliant security seals that meet established criteria for impact, shear, bend and tensile strength.
Why seals? Why not locks?
Security seals, as anyone who's followed this series knows, are an underappreciated tool that is essential in Dangerous Goods security.
One reason they're so important is that, unlike locks, seals can't be re-sealed or replaced. If a numbered or barcoded seal has been broken, you'll know your security has been breached.
With a security seal control program that documents what's been secured, when it was secured and with what seal, shippers and consignees know with 100% certainty that no container has been opened by anyone not authorized to open it.
That's why C-TPAT has made seals an integral part of its hazmat security protocol.
Do you need C-TPAT compliant seals?
If you're a C-TPAT member, the obvious answer is yes. But then, you already knew that.
But what if you're not a member? If you don't import goods or ship them cross-border, do C-TPAT compliant seals still make sense for your operation?
You might not consider your domestic shipments to be a national security threat. But at the risk of sounding paranoid, homegrown terrorists can wreak the same kinds of havoc as foreign terrorists. And that's not even counting plain old profit-motivated thieves.
Protecting your hazmat shipments from tampering or theft requires the highest level of security. And C-TPAT compliant seals pass ISO/PAS-17712, the highest strength test of the International Standards Organization.
Naturally, all Labelmaster bolt seals are C-TPAT compliant. So you don't need to be a C-TPAT member to take advantage of C-TPAT-level security.
Want to learn more about how seals can enhance your operation's Dangerous Goods security? Call 800.621.5808 or visit labelmaster.com/shop/seals.
Previous post:
Seals Series, Vol. 3: How a security seal control program protects your hazardous materials
Next post:
How seals contribute to LTL shipment security.