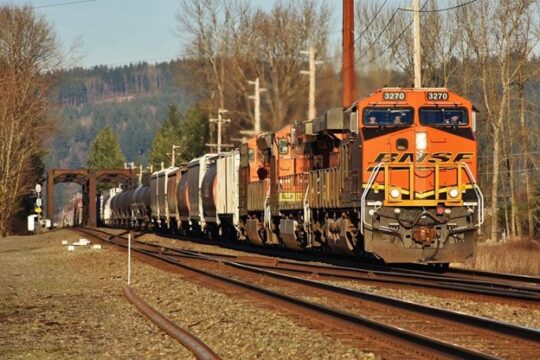 Welcome back to the DG Digest after a brief summer hiatus! The last few weeks have been eventful, with perhaps the biggest news item being one of general interest: the Supreme Court decision in the matter of "West Virginia vs. USEPA." This ruling, the subject of which was a Clean Air Act regulation not specifically related to dangerous goods or safety per se, appears to establish a rather higher bar for federal agencies to meet in terms of legislative permissions (i.e. Congressional lawmaking) prior to enacting regulations that meet what the Supreme Court has now designated as the level of "Major Questions." The SCOTUS hasn't necessarily strictly defined what that means, at least yet, except to say that it encompasses issues that have great economic or social significance—however that level remains without specific triggers. What this means is that in the short and medium term, federal agencies will be seeking to have this concept more clearly stated (in legal terms), so that they can modify rulemaking respectively and, one can posit, avoid preemptively straying into regulatory territory that would trigger opposing litigation. It's really too soon to say exactly what will happen, other than to say that the decision will add to the complexity of an already complex legal environment. Stay tuned. In the interim, here's the latest regulatory news:
PHMSA
In an interesting request for comments, PHMSA is asking stakeholders to offer feedback about the potential introduction of electronic documents as shipping papers. The agency states:
"PHMSA is considering revisions to the Hazardous Materials Regulations (HMR), which would authorize a performance-based electronic communication alternative to the existing physical, paper-based hazard communication requirements. This revision is meant to facilitate and promote the use of electronic hazard communication. For the purpose of this request for information (RFI), ''hazard communication'' means shipping papers, train consists, dangerous goods manifests, notifications to the pilot in command, and emergency response information, as well as associated administrative documentation including Department of Transportation (DOT) Special Permits (SPs), approvals, and registrations. The HMR currently require that hazard communication be maintained as physical, printed documents during transportation. However, widely adopted technologies could supplement, or replace, the existing paper-based hazard communication system, and offer opportunities for improved emergency response and oversight, as well as increased efficiency in the operations of transportation networks. PHMSA anticipates that electronic communication would improve transportation safety, efficiency, and effectiveness by providing electronic access to the same required information currently contained in hazard communication documents."
The use of e-documents has been something of a hotly debated topic in DG circles, and it appears like PHMSA is going to undertake serious study of the issue. Comments are due by September 9th. See the full details here.
The agency has published a helpful lithium battery guide as a publicly accessible document. It incorporates the latest guidance. See it here.
IMO
The organization published a document outlining the features of its web tutorial system on how to use Amendment 40-20 of the IMDG Code. That is the amendment currently in force. See this document here.
Transport Canada
The ministry revised its published Part 6 (Training) document on its public facing website to display the comments that were received in reference to its request for feedback on the proposal. The comments are appended at relevant points in the text. See the annotated document here.
Also, the ministry published a proposal that outlines a new registration and information sharing requirements for DG shippers. The proposal is currently in comment phase. Major details include:
require that persons who import, offer for transport, handle or transport dangerous goods be registered in a new registration database when applicable; and
require that all registered persons provide administrative information and information concerning the dangerous goods and operations being conducted at their respective transportation of dangerous goods (TDG) Site.
The ministry also published a rather extensive review of its reasoning and position regarding the safe transport of ammonium nitrate. This common fertilizer is potentially explosive under the right (or perhaps, wrong) conditions, and since it used in large amounts in Canada's agriculture industry, the Ministry is addressing it specifically. See the study here.
And finally, the ministry published a reminder safety advisory against refilling TCM-39/DOT-39 cylinders, i.e., single use propane cylinders. They are not designed for refilling. Apparently, this has been a growing issue. See the advisory here.
EPA
In a new rule, the agency (EPA) is amending the regulations governing significant new uses of chemical substances under the Toxic Substances Control Act (TSCA) to align with revisions that were made to the Occupational Safety and Health Administration (OSHA) Hazard Communications Standard (HCS) and changes to the OSHA Respiratory Protection Standard and the National Institute for Occupational Safety and Health (NIOSH) respirator certification requirements for the respiratory protection of workers from exposure to chemicals. In addition, EPA is amending the regulations governing Significant New Use Rules (SNURs) to address issues that have been identified by EPA and raised by stakeholders through public comments. EPA is also making a minor change to reporting requirements for premanufacture notices (PMNs) and other TSCA notifications. EPA expects these changes to have minimal impact on the costs and burdens of compliance, while updating the significant new use reporting requirements to assist in addressing any potential risks to human health and the environment. This final rule is effective September 6, 2022. See it here.
The agency has submitted an information collection request, TSCA Section 5 Premanufacture Review of New Chemical Substances and Significant New Use Rules for New and Existing Chemical Substances'' Comments may be submitted on or before July 29, 2022. See the ICR here.
The agency is announcing the availability of and seeking public comment on a draft revision to the risk determination for the Perchloroethylene (PCE) risk evaluation issued under TSCA in order to reflect updated science about its potential risks to users. See the ICR here.
U.S. DOT
In March 2021, the Government Accountability Office (GAO) published a report titled ''DOT Has Taken Steps to Verify and Publicize Drug and Alcohol Testing Data but Should Do More.'' The report examines how the Department of Transportation (DOT) uses drug and alcohol testing data, how DOT verifies that data are reliable, and whether DOT follows key actions for transparently reporting drug and alcohol testing data. The drug and alcohol testing data are primarily used by the DOT modal administrations and the United States Coast Guard (USCG) to determine the random testing rate(s) for safety-sensitive employees in each industry each year. In response to a recommendation from the GAO Report, DOT requests information from potential users in the public to determine if there is a broader audience for the public data, consistent with key actions for open government data. Comments on this notice must be received on or before August 1, 2022. Find out more here.
FRA
The agency has published a new ICR related to dedicated service freight car marking requirements. Dedicated Service cars travel only between two established points for a specific service requirement. See the ICR here.
FMCSA
The agency published a proposed ICR related to electronic logging devices (ELD's) that are used to log driver hours as part of the federal hours-of-service rules. Comments are due by August 10th. See the ICR proposal here.
The agency also renewed an existing ICR related to its MCIS or Motor Carrier Identification Report. This report provides the FMCSA with a set of basic data about each registered motor carrier and is part of its oversight function. See the ICR here.
Yet a third ICR relates to the agency's Safe Driver Apprenticeship Program. This program offers participating motor carriers a framework for training prospective drivers under the age of 21. See this ICR here.
Labelmaster is a full-service provider of products, shipping and training software, and professional consulting services to assist the DG and HS&E professional to comply with national and international regulations. See our full line of solutions at www.labelmaster.com.