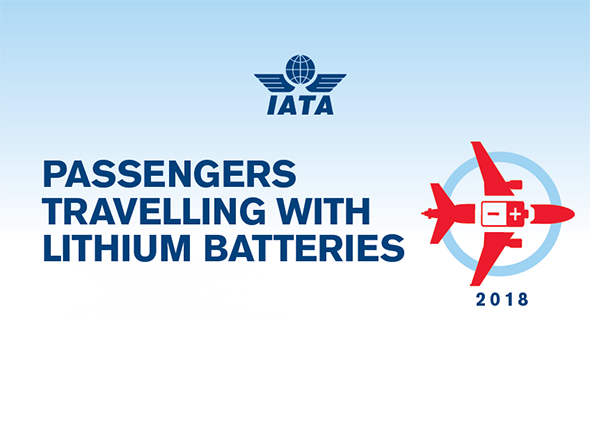 The International Air Transport Association (IATA) today published their guidelines for passengers traveling with lithium batteries and devices that contain lithium batteries. Please download and refer to their full guide here: LithiumBatteryPassengers_March 2018. Some highlights:
Effective March, 2018
These rules are already in effect as of March. The guide covers topics like:
Types of batteries and when to carry on, when to check
The number of and typed of cells/devices are allowed
Portable Electronic Devices (PEDs/PMEDs) containing batteries
Spare lithium batteries
e-Cigarettes
Baggage with integrated lithium batteries
Carrier Variations
IATA notes that passengers should contact their airlines prior to travel, as they may impose additional restrictions. Get the guide here.
Safe travels!
---
Labelmaster is a full-service provider of goods and services for hazardous materials and Dangerous Goods professionals, shippers, transport operators and EH&S providers. See our full line of solutions at labelmaster.com.