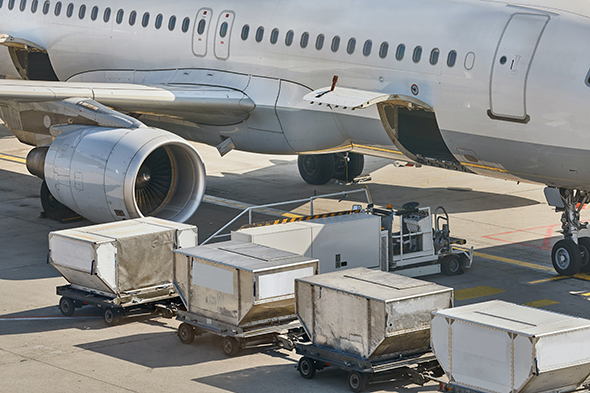 Dave Brennan, Assistant Director of Cargo Safety & Standards at International Air Transport Association, will share updates from IATA during the 13th annual Dangerous Goods Symposium, September 5–7, 2018, in Rosemont, Illinois.
Longtime IATA veteran Dave Brennan says, "It's been one of the quieter years for updates." Yet even in a quiet year, he points out interesting new developments and makes note of trending concerns in the Dangerous Goods industry.
He may discuss these topics in more detail during September's Dangerous Goods Symposium—along with updates to the IATA DGR and ICAO Technical Instructions coming into effect in January 2019.
New UN numbers for innovations
With thousands of pages of hazmat transport regulations published every year, you might think those regulations covered every conceivable hazardous item. But you'd be wrong.
"Industry keeps inventing stuff and finding it doesn't fit into allowances," says Brennan. "There are always segments looking for provisions for articles containing DG for which there's no current provision."
He gives one example—a magnetic resonance imaging (MRI) machine. "You have a very large magnet and a reservoir of liquid helium. At the moment, it's considered Dangerous Goods in machinery, but there's no allowance for the helium. A new UN number would classify it as an article containing non-flammable, non-toxic gas.
"You would still need approval for air transport, but that's easier to get than an exemption, which involves every state that the cargo would have to fly over."
Considering compliance in product design
Brennan emphasizes that manufacturers should consider the implications of Dangerous Goods regulations while they are developing new products—not afterward.
"There's a lack of awareness. For example, smart luggage is a great idea—it follows you around, you can sit on it and ride it, and you can plug your devices into it. But the manufacturers didn't consider the limitations. Now there are a couple of manufacturers where you can't actually use their products.
"They're powered by lithium batteries, so they're not allowed in checked baggage. Power banks aren't allowed, so why would we allow luggage that works like a power bank? The manufacturers need to make it easy for the user to detach the batteries.
"Again, it's a great idea, but what are the Dangerous Goods implications?"
Risk assessments, accountability and blockchain
Another trending topic is the safety risk assessments airlines conduct to determine what they accept as cargo that will not put undue risk on their operations.
"It raises challenges around the relationship between airlines and the freight forwarder community," Brennan says. "Often you don't have a single forwarder—a shipment might move from shipper to forwarder to forwarder to forwarder and finally to the airline. What responsibility does the ultimate forwarder have that won't pose undue hazard?
"If there's a failure, we need to hold the responsible party accountable. And this is not limited to air transport. In maritime, the insurance industry is concerned about fires in container ships. How do we get a better handle on that?
"This is where e-commerce is an emerging threat. Anybody can sell to anybody anywhere, but they're not always knowledgeable. They'll happily put perfume in the mail, or battery equipment, or fireworks and explosives."
He believes digital blockchain-like technology can increase transparency and accountability throughout the DG supply chain, and calls IATA's One Record—a digital ecosystem for data sharing among air cargo stakeholders, communities and data platforms—a major step in that direction.
"A shipper or forwarder can associate certain information with the item they're sending and add that data into the cloud, and then other people can attach other information. The air waybill, the airline flight number, the UN number, acceptance checks, customs information, tariffs.
"Now you have a digital record of all the information associated with that shipment, and nobody can change it."
To hear more from Dave Brennan and other leading voices in hazmat transport, join us in September at the Dangerous Goods Symposium!
The 13th annual Dangerous Goods Symposium—September 5–7, 2018
Labelmaster will host the 13th annual Dangerous Goods Symposium September 5–7, 2018, at The Loews Hotel in Rosemont, Illinois.
Join us as industry experts and regulators discuss topics and lead workshops that cover everything from training best practices to international and domestic regulatory updates and the latest lithium battery regulations. You'll never find more DG knowledge or experience in the same place, anywhere.
---
Labelmaster is a full-service provider of goods and services for hazardous materials and Dangerous Goods professionals, shippers, transport operators and EH&S providers. See our full line of solutions at labelmaster.com.