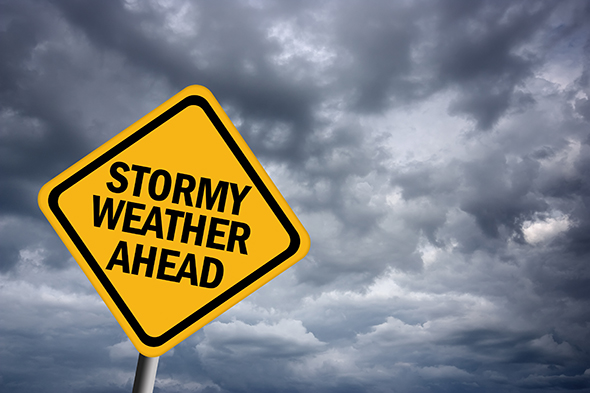 According to a recent Business Insider article, no fewer than nine companies are vying to put autonomous trucks on the road. From giants like Uber, Google and Daimler to startups like Peloton, Embark and Starsky Robotics, it seems like all the new trucking technology is dedicated to taking the wheels out of drivers' hands.
Not true! As the premier partner for companies in the business of hazmat transport, we think autonomous trucks may someday play a role. But that day is probably a long way off.
Meanwhile, we're more interested in new technologies that help truckers do their jobs better. Here's a look at a few new developments that do just that.
Data for docking
There's a good reason why the companies exploring autonomous trucking have limited all their tests to highway transport. Highway driving is easy relative to the complexities of city driving and docking. In fact, docking a big rig is probably the hardest skill for any human driver to master.
A new app called Dock411 doesn't make that task any less demanding. But it will tell drivers key facts about any facility so they can get in and out a little easier.
Dock411—built with assistance from the Women in Trucking Association—gives drivers directions to the facility and photos of the facility, along with details about dock door location, maneuverability and yard hazards. They can then share details and photos with other drivers through the app.
DG Assessment: We love it. In 2016, there were 2.5 hazmat incidents during unloading and unloading for every one incident during transit, with three times the number of injuries. Anything that makes loading bays easier to navigate should also make them safer.
Warnings for weather
Driving a truck means dealing with weather, so it's no surprise truckers have always embraced the technology that gave them the best reports and forecasts available. Truckers' desire for weather information might be second only to aircraft pilots'.
Now, a new app from The Weather Company—yes, the same IBM division that brings you The Weather Channel—gives truckers aviation-style weather forecasts.
Refreshing data every 15 minutes from 2.2 billion global locations, the new app gives truckers hyper-local weather updates—including warnings for ice, snow, puddles or even wet pavement—that can help them plan their routes for safer, easier trips.
DG Assessment: What's not to like? Anything that helps drivers avoid slick conditions can only keep loads of Dangerous Goods safer.
Collecting and connecting
Starting this December, FMCSA will require all truckers to keep an electric log of their hours. That looming deadline explains the boom in electronic logging devices (ELDs), and a Silicon Valley-based startup called KeepTruckin has ridden that boom to serious volume since its 2013 founding. More than 100,000 drivers now use KeepTruckin's free app.
Flush with new funding, KeepTruckin has leveraged the data its devices collect into a hardware telematics platform and also offers digitized fleet management that seeks to make hauling more efficient.
Freight Waves quotes KeepTruckin CEO Shoaib Makani: "In an ideal world, you'd always know where each vehicle was and whether it was loaded or not, and if that driver had time to drive. If you have all those [data points], continuously, for every single truck on the road, then you can improve the utilization."
DG Assessment: We believe ELDs are a huge improvement over paper logs, and we see great potential for the data. Telematics and advanced fleet management make recordkeeping more transparent, which in turn offers the potential to make hazmat shipping safer—so we welcome an ambitious new competitor to the field.
Is there a new logistics technology you'd like to talk about? Leave a comment and tell us about it!
Labelmaster is a full-service provider of goods and services for the hazardous materials and Dangerous Goods professional, shippers, transport operators and EH&S providers. See our full line of solutions at labelmaster.com.