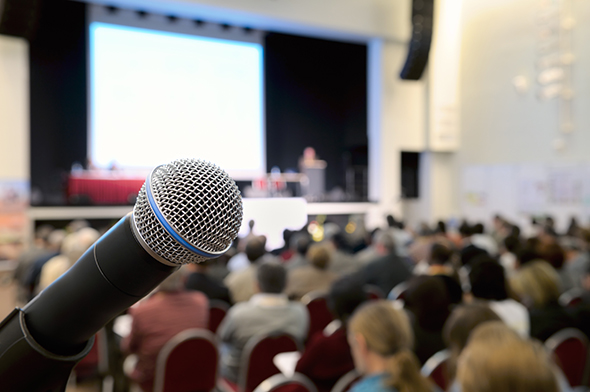 September seems a long way off, doesn't it? We in the Midwest are still digging out from our biggest snowfall in a couple of years, and major league baseball players are only just reporting to spring training this week.
But it's not too soon to talk about September, because Labelmaster will host the 13th annual Dangerous Goods Symposium September 5–7, 2018 at the luxurious Loews O'Hare Hotel in Rosemont, Illinois.
Every year, the DG Symposium brings together the industry's leading shippers, carriers, trainers and regulators to share the latest insights about every aspect of hazmat transport: training best practices, international and domestic regulatory updates, and the latest lithium battery regulations.
This two-and-a-half-day event features networking opportunities you simply won't get anywhere else, along with:
The industry's most knowledgeable speakers discussing the global regulatory landscape
Breakout sessions and workshops tackling the thorniest DG challenges
Results of the latest compliance survey of DG pros by Labelmaster
Thursday night's LabelmasterFest, featuring food, drink and plenty of offerings from some of the industry's top vendors
No wonder DG pros from every continent make the annual pilgrimage to the DG Symposium. If you're in the business of hazmat transport, you need to be in Rosemont this September. Register today!
About Rosemont, Illinois
Rosemont is that town you see when you first leave O'Hare International Airport and say, "Wow, look at all the stuff going on around here!"
Live theater. Live music. Dozens of restaurants, thousands of stores. College and pro sports. A place where you can skydive without getting on a plane. Oh, and a major casino. All minutes from the Loews Hotel.
And it's a heck of a lot easier to get to the airport.
The early registration period ends March 31, so don't wait! Sign up now for the Dangerous Goods Symposium!
---
Labelmaster is a full-service provider of goods and services for hazardous materials and Dangerous Goods professionals, shippers, transport operators and EH&S providers. See our full line of solutions at labelmaster.com.