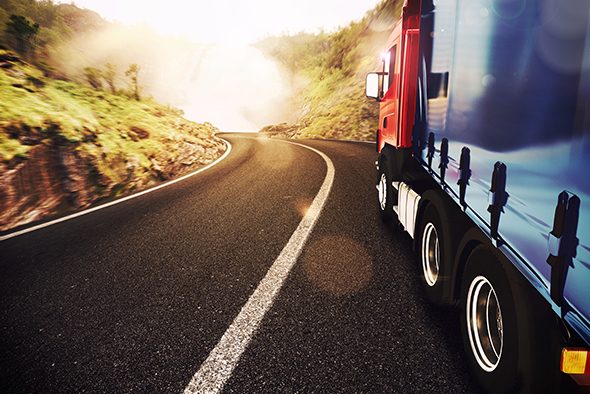 The US government's Office of Management and Budget, or OMB, recently published the projected regulatory agenda that PHMSA intends to pursue over the next six months.  Federal agencies typically publish their agendas on a semiannual basis as an indicator of the priorities they envision working on.  Such activities will be published in the Federal Register as they become active and are ready for release.  It should be noted as a caveat that the projection is just that; budget and political priorities can change what actually happens, or an incident may occur that refocuses effort on a different theme.  A good example of that occurred in 2013 when the Lac Megantic oil train disaster in Canada pushed both PHMSA and Transport Canada into a series of actions involving rail transport that otherwise may not have happened, or happened on a different schedule.
With that being said, here are the current projections:
HM-219B – Response to Industry Petition to Reduce Regulatory Burden for Cylinder Requalification Requirements
Amends the requalification intervals for certain DOT specification cylinders used in non-corrosive gas service in response to a petition for rulemaking (P-1696) submitted by The National Propane Gas Association. This rulemaking action will provide a reduction in the requalification costs and associated costs for personnel training.
Anticipated date:  NPRM in 7/2018
HM-215O – Harmonization with International Standards
Federal hazardous materials transportation law requires that to the extent practicable regulations governing the transportation of hazardous materials in commerce are consistent with standards adopted by international. Harmonization improves the efficiency of the global transportation system. PHMSA has identified areas in the HMR in which harmonization with international regulations will provide an enhanced level of safety, an economic benefit, or in many instances both increased safety and economic benefits. This action will amend the HMR to maintain alignment with international standards that will become effective as of January 1, 2019, and consequently facilitate the safe global trade of hazardous materials.
Proposals in this rulemaking action include:
non-testing methods to classify corrosive materials
a classification scheme and transport provisions for articles containing hazardous materials that do not already have a proper shipping name
a lithium battery test summary document
provisions to recognize one-time movement approvals issued by Transport Canada; and;
the incorporation by reference of various international standards including the latest editions of the UN Model Regulations (UNMR), the IMDG Code, the ICAO TI, and International Organization for Standardization (ISO) technical standards applicable to cylinders.
Next Action: NPRM in 07/2018
HM-219A – Response to Petitions from Industry to Modify, Clarify, or Eliminate Regulations
PHMSA is considering amendments that would address 19 petitions submitted to the agency. These petitions request revisions to the Hazardous Materials Regulations (HMR) for clarification, enhanced safety, or economic benefit with no reduction in the level of safety. This rulemaking responds to petitions that offer more efficient and effective ways of achieving the shared goal of safe and secure transportation of hazardous materials in commerce. Examples of these petitions include:
a request for PHMSA to increase the service life of the HM-246 compliant tank cars from 20 years to 50 years for the transportation of Poisonous by Inhalation/Toxic by Inhalation hazardous materials
a petition to no longer require an emergency response number for shipments of excepted quantities of hazardous materials
These petitions were submitted per PHMSA's rulemaking procedure regulations, in 49 CFR 106.95. The actions are expected to provide regulatory relief to the regulated community while enhancing safety.
Next action: Final Rule in 05/2018
HM-259 – Notification of Pilot-In-Command and Response to Air-Related Petitions for Rule-making
Aligns the HMR with current international standards for the air transportation of hazardous materials. Amends certain special provisions and packaging requirements sections to remove intermediate packaging requirements for certain low and medium danger hazardous materials or provide alternative intermediate packaging authorizations, notification of pilot-in-command (NOTOC) requirements, and exceptions for passengers and crew members. In addition to harmonization with international standards, several of the amendments in this rule-making are responsive to petitions for rule-making submitted by the regulated community.
Next action: Final rule 5/2018
HM-209A – Revisions to Hazardous Materials Grants Requirements
Revises regulations pertaining to the Hazardous Materials grants program to incorporate the Office of Management and Budget's Uniform Administrative Requirements, Cost Principles, and Audit Requirements for Federal Awards, and to implement new requirements set forth by the Fixing America's Surface Transportation (FAST) Act of 2015. The intended effect of this action is to:
implement the new Hazardous Materials Community Safety (HMCS) grant program established by the FAST Act
replace reference to 49 CFR with 2 CFR, and Office of Management and Budget Guidance for Grants and Agreements, where applicable
authorize pre-award expenditures consistent with 2 CFR and;
combine the Hazardous Materials Instructor Training (HMIT) and Supplemental Public Sector Training (SPST) grants.
Next Action:  Final Rule 8/2018
HM-224I:  Enhanced Safety Provisions for Lithium Batteries by Aircraft
Amends the HMR where applicable to the transport of lithium cells and batteries by aircraft. The action will:
impose a prohibition on the transport of lithium ion cells and batteries as cargo on passenger aircraft
impose a requirement that lithium ion cells and batteries be shipped at not more than a 30 percent state of charge aboard cargo-only aircraft; and
impose a limitation on the use of alternative provisions for small lithium cell or battery shipments to one package per consignment or overpack
These amendments are consistent with three emergency amendments to the 2015-2016 International Civil Aviation Organization Technical Instructions for the Safe Transport of Dangerous Goods by Air (ICAO Technical Instructions) and are familiar territory for users of the IATA DGR. PHMSA will provide limited relief from the passenger aircraft prohibition and the state of charge restriction for small lithium ion batteries transported entirely within Alaska, Hawaii, and U.S. territories.
Next Action: Final Rule 8/2018
HM-218H – Miscellaneous Amendments; Response to Appeals and Corrections
Responds to administrative appeals received in response to our June 2, 2016 (HM-218H; 81 FR 35483) miscellaneous amendments final rule.  The action:
extends the compliance date by 1-year for the new packaging requirements for nitric acid and the new prohibition of using alphanumeric telephone numbers for the emergency response telephone number.
clarifies/corrects typographical errors in the table for periodic testing and inspection for cargo tanks
clarifies the requirements applicable to the testing of pressure relief devices for cargo tank motor vehicles
Next Action:  Final Rule 5/2018
HM-251F – Rescission of Electronically Controlled Pneumatic Braking Requirements
PHMSA, in coordination with FRA is removing the requirements for electronically controlled pneumatic (ECP) brakes on high-hazard flammable unit trains promulgated in the May 8, 2015 final rule titled "Enhanced Tank Car Standards and Operational Controls for High-Hazard Flammable Trains" (HM-251; 80 FR 26643). The Department of Transportation has reviewed the final updated Regulatory Impact Analysis (RIA) and determined that the HM-251 Final Rule's electronically controlled pneumatic (ECP) brake requirements are not economically justified.
Next Action:  Final Rule 9/2018
The OMB has a site where the full listing can be reviewed here.
---
Labelmaster is a full service provider of products, shipping and training software, and professional consulting services to assist the DG and HS&E professional to comply with national and international regulations.  See our full line of solutions at www.labelmaster.com