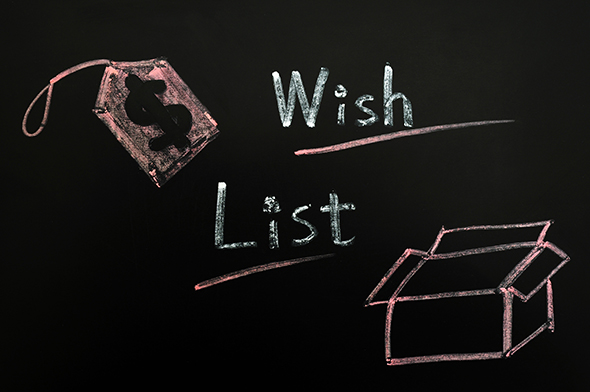 Back in 2016, if you'd asked people who ship lithium batteries and battery-powered devices what they wished for in 2017, they might have said "We wish there was a simple cardboard box that contained lithium battery fires without gels, pellets or heavy liners. Then we might be able to compliantly ship our products via commercial air again."
This year, of course, we made that wish come true with our Obexion packaging line.
We can't promise to make your wishes come true in 2018, but we'd sure love to hear them. Just scroll to the bottom of this page and leave a comment answering this question: What's your biggest wish for 2018 in the entire Dangerous Goods galaxy?
Is there a knotty regulation in the 49 CFR or the IATA DGR you'd love to see simplified? Add it to the wish list!
Do you wish one of your top products was classified differently to make it easier to ship compliantly? Add it to the wish list!
Would you like to take all the stress out of your organization's hazmat training? Add it to the wish list!
Just once, wouldn't you like to see characters in a TV show follow correct Dangerous Goods procedures? Add it to the wish list!
Do you wish your boss actually understood how important your role in DG compliance was? Add it to the wish list!
Do you wish everyone in the global supply chain was as focused on safety and compliance as your organization? Add it to the wish list!
Wish the next Dangerous Goods Symposium was in an exotic tropical locale? Dream on, but what the heck … add it to the wish list!
You get the idea. Let us know your hopes, wishes and DG dreams for 2018, and we'll publish all the best responses in January.
Scroll down to the comments section to tell us your 2018 wish!
---
Labelmaster is a full-service provider of goods and services for hazardous materials and Dangerous Goods professionals, shippers, transport operators and EH&S providers. See our full line of solutions at labelmaster.com.