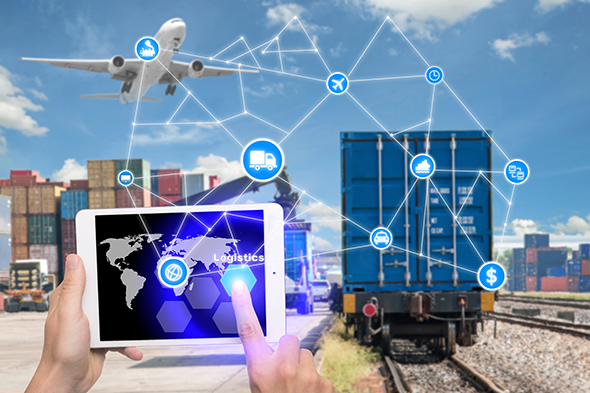 If you're a Dangerous Goods professional, just keeping up with changing regulations can be a full-time job. But you also have to make sure all your team members are compliantly trained, and you might even have to prove to your upper management (over and over again) that hazmat compliance is an area that justifies serious investment.
If all that leaves you with time to read just one industry blog, we're glad so many of you make it ours. And if you don't even get the time to read our blog every week, here are our top 10 posts of 2017—measured by page views, search requests and social media shares.
Enjoy the best of the Labelmaster blog, 2017:
Trump freezes PHMSA HM-215N: The impact on lithium battery shippers. The HM-215N Final Rule would have harmonized the 49 CFR HMR with the 19threvised edition of the UN Model Regulations, the 2016 IMDG Code and the 2017-2018 ICAO Technical Instructions/58th Edition of the IATA DGR. What that meant in English: It would have made labeling rules for lithium battery shipments the same in the U.S. as everywhere else in the world. The administration's actions threw shippers into a confusing limbo for weeks.
Can autonomous trucks handle hazmat shipments safely? Autonomous trucks have made headlines all year as giants like Tesla and Uber raced with newcomers like Embark to get their self-piloting (not driverless) trucks on American highways. But we still haven't heard anyone answer the safety concern posed by this post.
New trucking technology startups may change how hazmat gets shipped. Autonomous vehicles may get all the headlines, but we surveyed a few other innovations that could change the trucking landscape—from electric and hybrid trucks to automated drafting and driver feedback technologies.
Fall meetings highlight changes in Dangerous Goods air transport. With the 59th edition of IATA's DGR manual coming into force in just a few weeks, readers were eager to get Neil McCulloch's insider's view into the rules deliberation process. Few were shocked that lithium battery considerations dominated the agendas.
Is Obexion the lithium battery shipping breakthrough we've been waiting for? Lithium batteries and devices usually ship in conventional cardboard boxes, which are flammable. If a box's contents ignite, the box may fuel the fire. But what if the box didn't burn so easily, and actually helped contain the fire? That's the promise of Obexion.
DG Digest: April 3. The long-awaited PHMSA HM-215N UN Harmonization final rule, originally scheduled for a January 26 publication—see #1 on this list—finally makes it into the Federal Register.
Dangerous Goods Symposium Day 3—Lithium Battery Day. It's always a must-read when the most prominent names in DG unleash their opinions about the biggest single issue facing DG shippers. But add an adoralicious video with kids calling DG pros their heroes, and you've got a Top 10 lock.
Why isn't anyone talking about blockchain in hazmat shipping? Blockchain is an infinite virtual ledger with a permanent record of every transaction that's relevant to any given shipment. Shouldn't companies in the Dangerous Goods supply chain be taking a closer look at it?
9 reasons you're going to love complying with FMCSA's ELD mandate. As the deadline approaches, some truckers are still fighting the mandate requiring electronic logging devices. But whether ELDs become law or not, every modern operation should use them—and this article points out some pretty good reasons why.
Global survey demonstrates DG pros' commitment to compliance. Can DG pros make compliance a greater priority within their organizations? What's holding them back? Those questions—and some intriguing clues to the answers—emerged in the results of the first-ever global survey of Dangerous Goods professionals. This post collects some of the most eye-opening results.
Next week—the best of 2017 hazmat humor, Labelmaster style!
Miss these posts the first time around? Subscribe to the Labelmaster blog, where Dangerous Goods professionals find the information and the insight they need to stay sane while they do their incredibly important jobs.
---
Labelmaster is a full-service provider of goods and services for the hazardous materials and Dangerous Goods professional, shippers, transport operators and EH&S providers. See our complete line of solutions at labelmaster.com.